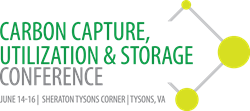 We are excited to move the CCUS Conference to the DC area in June for 2016, so we can focus on policy initiatives critical to CCUS/CCS mission
Rockville, MD (PRWEB) April 19, 2016
ExchangeMonitor Publications & Forums is proud to announce the release of the agenda for the 2016 Carbon Capture, Utilization & Storage Conference, taking place June 14-16, 2016 at the Sheraton Tysons Corner in Tysons, VA. Hundreds attend this program to get updates from experts, hear case studies on emerging technologies and research in the industry, and to connect with one another on new ideas, research, and business opportunities.
The goal of this program is to raise awareness of diverse global initiatives and projects, promote greater participation in international dialogue, and to discuss the commercialization of CCUS/CCS systems. As an independent source of education and news, ExchangeMonitor is able to offer, within an intimate setting, an atmosphere of open dialogue to learn, network, and discuss both opportunities and solutions to challenges facing the CCUS/CCS industry in today's climate.
The program will include keynotes from:

Dr. Julio Friedmann, former Principal Deputy Assistant Secretary for Fossil Energy, Lawrence Livermore National Laboratory
Barry Worthington, Executive Director, United States Energy Association
Charles McConnell, Executive Director of Rice University's Energy and Environment Initiative, Rice University
Also new this year is a panel focused specifically on Global Project Updates. Breakout tracks will be focused on:

Storage
Carbon Capture
C02 Uses
Policy – NEW IN 2016!
"We are excited to move the CCUS Conference to the DC area in June for 2016, so we can focus on policy initiatives critical to CCUS/CCS mission. We anticipate high participation from both new and loyal attendees," says Kristy Keller, Director of Conferences & Events, ExchangeMonitor Publications & Forums. "It's the deep commitment of the advisory board members and program planning committee to the needs of the industry that has made this conference so vital: a place where policy merges with technology in an intimate setting where industry and government can have important discussions to move CCUS/CCS forward," Keller said.
Registration is open for the 2016 CCUS Conference and the early bird rate expires April 1. To learn more about the program, sponsorship opportunities, and more, please visit http://www.ccusconference.com.
About ExchangeMonitor, a division of Access Intelligence, LLC
ExchangeMonitor Publications & Forums, founded by the late Edward Helminski, was acquired by Access Intelligence, LLC in March 2015. ExchangeMonitor publishes professional newsletters and creates, manages and sponsors forums, colloquiums and workshops to facilitate an exchange of views and information among government officials, private industry executives, non-governmental organizations and other entities on critical national and international programs and policies.
About Access Intelligence, LLC
Access Intelligence, LLC, a portfolio company of Veronis Suhler Stevenson, is a b-to-b media and information company headquartered in Rockville, Md., serving the media, PR, cable, healthcare management, defense, chemical engineering, satellite and aviation markets. Leading brands include Weapons Complex Monitor, RadWaste Monitor, Nuclear Security and Deterrence Monitor, GHG Reduction Technologies, Defense Daily, Cynopsis, Cablefax, PR News, FOLIO:, AdMonsters, Event Marketer, LeadsCon, Chief Marketer, Media Industry Newsletter, Defense Daily Network, Aviation Today, Studio Daily, POWER and Via Satellite. Market-leading shows include The Radwaste Summit, The Decisionmakers' Forum, The Nuclear Deterrence Summit, LeadsCon, CCUS Conference, The FOLIO: Show, Event Marketer Summit, SATELLITE 2016, OR Manager, LDC Trade Forums, Clean Gulf, ELECTRIC POWER, Energy Ocean and Offshore Communications. Access Intelligence also produces executive conferences for the healthcare, PR, media, cable, energy and defense markets.