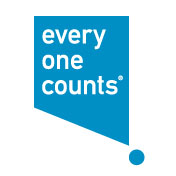 San Diego, CA (PRWEB) April 19, 2016
Everyone Counts founder and CEO Lori Steele Contorer will deliver a keynote speech next week at the annual National Association of Women Business Owners (NAWBO) Conference.
Contorer's speech, titled "It's Up to You", will draw from her personal experiences founding an industry-disrupting company to inspire the audience to recognize their own power to influence and create opportunities. The theme was inspired by the conference tagline "If you are not invited to the table, build your own."
Named one of the 10 Most Powerful Women Entrepreneurs by Fortune, Lori Steele Contorer is the world's top expert in election modernization. Her company, Everyone Counts, combines Software as a Service (SaaS) with off-the-shelf tablets, laptops and smartphones to make elections more accessible, affordable, transparent and secure. Contorer has been called on to share her election expertise and entrepreneurial experience in speeches at TedX San Diego, Smart Cities Barcelona, SNS Future in Review, Sustainatopia and a variety of leading universities, tech conferences, and leadership seminars. Her knowledge is frequently called on by legislators from around the world, as well as the media, including Time, the Wall Street Journal, CNN, Consumer Reports, Mic, Fox, MSNBC, Politico and The New York Times.
Propel Your Business 2016 will be held April 25-26 at the Sheraton Grand Sacramento Hotel.. Attendees will receive tools to grow their business, discuss legislative concerns, and interact with female business owners from throughout California. Other speakers include California Secretary of State Alex Padilla and State Controller Betty Yee.
###
Everyone Counts was founded to bring state of the art technologies already proven in other mission-critical industries to voting, to modernize elections and raise the bar for security, transparency and accessibility. Everyone Counts has built a team of internationally recognized election administration and technology experts to develop eLect®‒the world's first and only perpetually state-of-the-art, universally accessible election administration and voting system. Used by voters in more than 160 countries, eLect has become the industry standard in security, integrity, flexibility, and reliability through its unique Software as a Service (SaaS) delivery model. To learn more visit http://www.EveryoneCounts.com.