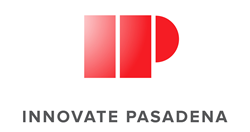 It is truly an honor that NASA picked Pasadena, but one that is well deserved given the city's long and storied contributions to space exploration and to pioneering innovations in technology, art, engineering, science and design.
Pasadena, Calif. (PRWEB) April 19, 2016
NASA has chosen Pasadena to be the global main stage location from over 175 participating cities in this year's annual NASA Space Apps Challenge, an event that brings together talented participants from around the world to develop innovative solutions to challenges faced here on earth and in space.
"We're traveling at light speed with this program. It's been just one year since Pasadena's inaugural participation in this prestigious event and we've now emerged as the global main stage," said Joe Brisbois, organizer of the Space Apps Challenge in Pasadena. "It is truly an honor that NASA picked Pasadena, but one that is well deserved given the city's long and storied contributions to space exploration and to pioneering innovations in technology, art, engineering, science and design. We have the credibility, authenticity and pedigree to serve as the global epicenter of the Space Apps Challenge and look forward to showcasing many aspects of Pasadena's past, present, and future with this event."
The NASA Space Apps Challenge was created in 2012 to help raise global awareness of earthly and extraterrestrial issues and spur innovative solutions by harnessing worldwide collaboration among participants from a variety of disciplines. Since its inception, the NASA Space Apps Challenge has continued to grow in global popularity and is widely acknowledged as the world's largest hackathon event.
In addition to the Space Apps hackathon, Pasadena will host the NASA Space Apps Women in Data Bootcamp. Developed through NASA's Women in Data initiative, this day-long event welcomes newcomers and seasoned experts alike for a high-level introduction to coding, data science, technology platforms, and challenge development. Bootcamp attendees will learn new concepts, strategies and skills from an exceptional lineup of inspiring keynote speakers and panelists including Kimberly Bryant, Founder and Executive Director of Black Girls Code; Dr. Anita Sengupta, Project Manager and Aerospace Engineer at NASA Jet Propulsion Laboratory; and Kiki Wolfkill, Studio Head - Halo Transmedia and Entertainment at Microsoft's 343 Industries.
"One of the most exciting benefits of our main stage designation is the honor of hosting this year's NASA Women in Data Bootcamp," noted Brisbois. "This interactive event brings together many of the most creative and accomplished women in technology to share their wisdom, stories, and ideas in order to bring a greater diversity of skills and perspectives—particularly from women and girls—into the world of technology. It promises to be an inspirational day for everyone involved."
Strong Support for NASA Space Apps Pasadena
Backing for NASA Space Apps Pasadena has been growing steadily since the city's initial participation in the annual event last year. A number of local, national and international organizations are providing generous support for and collaboration with this event, including Innovate Pasadena, Intel, Socrata, Cross Campus, CDW•G, and To The Stars Inc.
Microsoft has signed-on as the title sponsor of NASA Space Apps Pasadena 2016 and will support the event in numerous ways. In addition to Kiki Wolfkill's participation in the Women in Data Bootcamp, Microsoft Azure Chief Technology Officer, Mark Russinovich, will be speaking at several Space Apps events throughout the weekend. Microsoft is also making their Azure development tools available to Space Apps Challenge participants and providing direct access to engineering personnel for technical mentoring.
"Microsoft is thrilled to support such an innovative showcase for great ideas in Pasadena," said Greg Myers, Vice President Microsoft Federal. "There is so much more to this than putting a logo up. We have invested many of the top resources in the company to work side by side with NASA, JPL, and the event organizers to make this a huge success for all participants."
"We are grateful and humbled by the widespread assistance and collaboration that NASA Space Apps Pasadena 2016 is receiving and we are working extremely hard to ensure a successful event for all involved," said Brisbois.
Pasadena lies at the intersection of art and science, represented by both the California Institute of Technology and Art Center College of Design calling the city home. This inherent connection between the two is reflected in the official poster for this year's event, created by musician, author, and entrepreneur Tom DeLonge. In addition to founding the popular band Blink-182, DeLonge, a long time space enthusiast, has also written several space-related books including the new novel Chasing Shadows, and a children's book titled The Lonely Astronaut on Christmas Eve. DeLonge's Space Apps artwork continues the tradition begun last year when famed futurist and local Pasadena artist Syd Mead contributed the vision for the inaugural event.
About the NASA Space Apps Challenge
This year the NASA Space Apps Challenge will be the largest to date, taking place in 179 cities in 71 countries around the world. During the weekend of April 22-24, 2016, in cities from Perth, Australia to Pasadena, California to Pristina, Kosovo teams of participants will collaborate and engage with publicly available data (including a vast amount of NASA research, photos, and information) to design and present innovative solutions to global challenges. An esteemed panel of local judges will choose winning projects that will be submitted to NASA for global consideration.
Art Assets
The official NASA Space Apps Pasadena presented by Microsoft Azure logo and poster featuring art by Tom DeLonge are available for download here:
https://drive.google.com/folderview?id=0B9rCFAHOBLE7UlJMOXFVd1g1dlU&usp=sharing