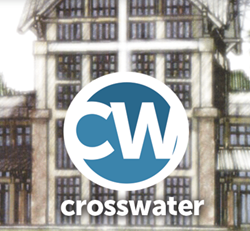 I've used RSI a number of times because of the expertise they bring so there was no question we were going to bring them into the equation and rely on them to guide us through.
Ponte Vedra, Florida (PRWEB) April 26, 2016
Not passing an offering plate during a Sunday service seems like it might be financial suicide for a church, especially one experiencing rapid growth while engaged in a million-dollar plus building program. However, if it is part of the strategy, it rapidly goes from suicide to best practice.
"Most of our growth is coming from new Christians, people who have never really been in church," said Jack Millwood, lead pastor of Crosswater Community Church, Ponte Vedra, Fla. "We have a lot of people coming in who we don't want their impression of us to be that we are just after their money."
Crosswater receives tithes, offerings and other financial gifts that include monies pledged to its current building campaign but those donations come in mostly through online giving. Electronic stewardship has become an integral part of the church and represents the leading edge in church financial stewardship practices.
"Crosswater has a very intentional discipleship model that includes stewardship as part of being a disciple of Christ," said Mark Blackmore, a stewardship consultant with RSI Stewardship, a leading capital campaign consulting company. "They've incorporated online giving best practices and are seeing committed giving in both their budgeted needs and their building campaign."
In fact, Millwood reports that the church saw $1.2 million in its regular giving last year come in through online giving and $1.1 million more in contributions received toward its two-year building campaign. Just more than two-thirds of the church's receipts comes through online giving or direct deposits. RSI Stewardship reports there is strong data to support the church's online giving initiative. A study done in 2012 indicates that nonprofits saw a 21 percent increase in online giving over the previous year and nonprofits experienced a 20 percent increase in the overall number of online gifts in 2012. Additionally, one-time gifts accounted for 89 percent of online giving.
"There is definitely a trend toward online giving," Blackmore said. "Especially when you consider the demographic that makes up Crosswater's congregation. We're talking about a generation of people who are comfortable with online transactions and online banking."
The irony is that if one looked back less than a decade, no one could have predicted the growth, the building development or the healthy stewardship model. In fact, one would have been counting the days until the church died. The church had been running about 200 in attendance and through a series of pastoral changes, attendance dwindled to about 60. Millwood had been a pastor for a number of years, but had left the ministry to work in the business sector. He was a member of the church and eventually relented to repeated requests to become the church's interim pastor.
"After about three months they told me that I was their permanent interim because they decided to quit looking elsewhere," Millwood chuckles. "That was eight years ago. I worked as a bivocational pastor for a while because the church couldn't afford to pay me a full-time salary."
Facing multiple challenges and sensing the church needed a new beginning, Millwood led the church to do a "restart." It was fortunate enough to exchange its property which was in a location the city desired for property that has turned out to be the gateway to the second-fastest growing planned community in the country. Growth started almost immediately and attendance is averaging over 800 with jumps to more than 1,500 on special occasions. The age demographic is mostly between 35 and 55 with a burgeoning number of small children and teenagers. And that is what prompted its most recent building campaign.
"I've been involved in a number of building campaigns over my years as a pastor and I know the challenge they can be," Millwood said. "I've used RSI a number of times because of the expertise they bring so there was no question we were going to bring them into the equation and rely on them to guide us through."
Space for children and youth was a priority and based on the church's vision, Blackmore helped the church identify a capital goal of $1.3 million. Fourteen months into the campaign, the church has received 84 percent of its pledges and is projected to finish at 115 to 120 percent of its goal.
"We never want to go into building debt because we have ministry goals we want to accomplish," Millwood said. "That's why we teach stewardship as just another aspect of being a follower of Christ. How you manage the financial resources God gives you is a part of becoming a mature Christian."
Millwood jokes with the congregation that with the growth of the church and the need for additional space ever-pressing, he is going to title their building campaign, "Forever We Build." Blackmore said it is a good "problem" to have.
"It is obvious that God has given Crosswater Community Church a unique opportunity to minister to a community in the midst of incredible economic growth," he said. "The church wants to be a good steward of that opportunity which is why it is so important that we help them be successful. Bringing best practices like online stewardship and a successful capital campaign to the table is a must. Crosswater is heading in a very healthy direction. Really, it is a lot of fun to be a part of."
About RSI Stewardship
Founded in 1972 as America's first company devoted solely to the fundraising needs of Christian churches, schools, and other faith-based organizations, RSI is the nation's leading resource for practical, faithful, and effective stewardship counsel. The experience and leadership at RSI has made the difference for more than 17,000 partners in ministry.