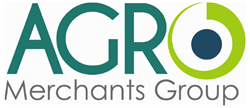 We will support food producers, retailers and traders to reduce transit times by using the Port of Savannah as a direct entry point to market
Atlanta, Georgia (PRWEB) April 19, 2016
Nordic Logistics and Warehousing, a proud member of AGRO Merchants Group, has doubled the capacity of its Savannah location by adding a new 200,000 square-foot cold storage and blast freezing facility to its existing site. The added space will bring the company's total Savannah frozen and chilled storage capacity to 50,000 tons of cargo and double the current blast capacity. The expansion is part of AGRO's commitment to invest in modern assets, industry-leading technologies and value-added service offerings to ensure the highest quality supply chain management standards in the industry.
"The modern infrastructure will allow us to offer more comprehensive solutions, leveraging Savannah as a key U.S. port of entry/exit for our global customers in combination with other AGRO locations in Europe, North & South America," said Neal Rider, Chief Executive Officer of AGRO Merchants Group.
Nordic Logistics and Warehousing became part of AGRO Merchants Group in October 2015, adding significant scale and capabilities to AGRO's expanding U.S. and global cold chain distribution network. The multi-region cold chain provider added more than 70 million cubic feet of flexible, temperature controlled storage to AGRO's network. The Nordic network specializes in end-to-end services, including import/export product handling, transportation, temperature-controlled warehousing, blast freezing, and state-of-the-art warehouse management.
Don Schoenl, President of AGRO Merchants Group North America said, "We will now have an opportunity to meet the demand of our clients, providing the necessary capacity to handle larger volumes of frozen products. We will support food producers, retailers and traders to reduce transit times by using the Port of Savannah as a direct entry point to market."
The Port of Savannah handles 40 percent of all frozen poultry sent overseas, more than any other port in the U.S., providing an outstanding service with fast turn times for trucks carrying refrigerated containers. AGRO Merchants Group is committed to growing in Savannah and expanding its North American footprint.
"Nordic's expansion here is a powerful endorsement of the Port of Savannah's expertise in handling refrigerated cargo, and its ability to meet the demands of producers as well as a growing consumer market across the U.S. Southeast," said Griff Lynch, incoming executive director at the Georgia Ports Authority. "Private sector investment such as Nordic's supports American growers of produce and proteins," added Lynch.
About AGRO Merchants Group
AGRO Merchants Group owns and operates 53 facilities in 8 countries across North America, Latin America and Europe, with more than 700,000 square meters of cold storage. The company is focused on providing innovative cold chain solutions on a global basis by partnering with the highest quality family businesses and creating new, reliable, and integrated trade networks to help its customers grow. AGRO invests in modern assets, industry-leading technologies, and value-added service offerings to ensure the highest quality supply chain management standards in the industry.
For additional information, please visit AGRO's website at http://www.agromerchants.com.