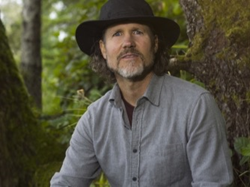 Lewis, CO (PRWEB) April 22, 2016
Mike Lowe, founder, director and instructor at Wilderness Way Adventures, a faith-based survival and rescue training program, is a participant on History's hit TV show Alone. The show, in its second season, began airing on the History Channel Thursday, April 21.
Set in the wilderness of Vancouver Island, Lowe and nine others will attempt to survive the ultimate test of endurance and human will throughout the season. They are placed in the isolated wilderness, alone, where they must hunt, build shelters, and fend off predators. There are no teams, producers or camera crews to offer assistance of any kind, and they must endure the harsh, unforgiving terrain, as well as extreme isolation and psychological distress, as they docu-ment their experiences in the unknown. The participant who survives the longest will receive $500,000.
Participants are only allowed to choose 10 items to bring with them, out of a list of 50. Lowe chose to bring a hunting knife, ferro rod, two-quart pot, 300 yards of 50 lb. test fishing line with 25 assorted hooks, curved blade saw, 2.5 lb. hickory handled axe, zero-degree rated sleeping bag, gill net, and two supplies of emergency rations.
A former survival instructor for the U.S. Air Force, Lowe is the founder, director and a lead instructor at Wilderness Way Adventures, a faith-based survival and rescue program offering wilderness survival, bushcraft, and primitive skills training. The company offers hometown, tailor-made programs throughout North America upon request, as well as scheduled classes aimed at inspiring people to spend more time outside with family, friends, and God. Additionally, Rescue 3 International Swiftwater Rescue Technician and Technical Rope Rescue Technician certifications are available.
For more information about Mike Lowe on Alone, visit http://www.history.com/shows/alone/cast/mike-lowe.
About Mike Lowe
Mike Lowe has spent the majority of his adult life learning and teaching wilderness survival skills. He served his country during the Reagan years as a SERE (Survival, Evasion, Resistance, and Escape) instructor in the U.S. Air Force. In 1988, he launched a faith-based survival and rescue training program called Wilderness Way Adventures, where he instructs men, women and children from all walks of life in the ancient and enduring art of wilderness survival.