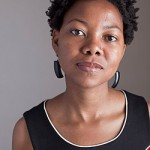 Atherton, California (PRWEB) April 19, 2016
Menlo College welcomes Gregory Ballard and NoViolet Bulawayo as the 2016 Commencement keynote speakers on Saturday, May 7 at 11 a.m.
Ballard leads and oversees Warner Brothers' mobile games international business as the Senior Vice President of Social, Mobile and Emerging Platforms. Bulawayo is an author best known for her book We Need More Names, the winner of the prestigious 2014 PEN-Hemingway Award.
NoViolet Bulawayo's debut novel We Need More Names also won the Los Angeles Times Book Prize Art Seidenbaum Award, the inaugural Etisalat Prize for Literature in 2014, and the Barnes & Noble Discover Award. The powerful story of a young girl's journey out of Zimbabwe to America was a National Book Foundation Fiction Selection, a New York Times Notable Books of 2013 honoree and was short-listed for the Man Booker and the Guardian First Awards. Bulawayo earned her MFA at Cornell University where she was a recipient of the Truman Capote Fellowship.
Greg Ballard has enjoyed a successful business career in the gaming, entertainment and multimedia industries before becoming Senior Vice President at Warner Brothers. He has served as President and CEO at Glu Mobile, CEO at SONICblue, CEO at MyFamily.com, CEO at 3Dfx and as CEO and COO for Warner Custom Music, a division of Time Warner, Inc. Ballard also worked as president of Capcom Software, recognized for its best-selling games Street Fighter, Mega-Man and Resident Evil. He holds a B.A. from the University of Redlands and a J.D. from Harvard Law School.
"We are honored to welcome a senior executive operating at the cutting edge of entertainment and digital media along with an award-winning author as our commencement speakers," said Dr. Richard A. Moran, president of Menlo College. "The combination of modern technical prowess and exceptional writing mirrors the skills we teach our students to ensure they succeed as professionals upon graduation."
Stanford Business School Consulting Professor and author H. Irving Grousbeck will be the Honorary Degree Recipient. Grousbeck co-authored New Business Ventures and the Entrepreneur published by McGraw-Hill/Irwin. He received the Stanford Business School Distinguished Teaching Award for 1987.
Menlo College is located at 1000 El Camino Real, Atherton, CA. Commencement will be held on the Quad. More information can be found here: http://www.menlo.edu/academics/commencement/. Parking will be limited, and available on a first-come, first served basis. Guests are encouraged to carpool or take public transportation. Following the Commencement ceremony there will be the President's reception, held at the front of the College. All graduates and their families are invited to attend.
About Menlo College
Menlo College was established in 1927 in Atherton, California as a small, private, non-profit school that focuses on business education with a strong liberal arts emphasis. Located in the heart of Silicon Valley thirty minutes south of San Francisco, Menlo has been named among the "Best Colleges in the West" by The Princeton Review seven years running and a U.S. News "Best Regional College" for the last five years. http://www.menlo.edu