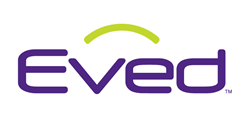 An EvedPay Merchant Account helps event suppliers improve margins, gain exposure to new buyers and collaborate better with their clients.
CHICAGO, IL (PRWEB) April 19, 2016
Eved, an event commerce company built by event experts, today announced the launch of EvedPay Merchant Services for event suppliers. EvedPay is the only payment solution specifically built for the event category. An EvedPay Merchant Account helps event suppliers improve margins, gain exposure to new buyers and collaborate better with their clients.
Large enterprises often engage with hundreds, if not thousands of suppliers, to plan their live events. In a dynamic marketing channel characterized by frequent change orders and multiple forms of payment, it is not uncommon for billing disputes and reconciliation issues to delay payment and waste time. EvedPay solves these challenges by streamlining and creating visibility into the invoice-to-pay process.
"Eved enables the BCD M&E team to connect to a supplier at any time from anywhere in the world," said Dave Sonricker, SVP Industry Relations at BCD Meetings & Events. "The ability for planners to work collaboratively with suppliers has been invaluable and Eved helps elevate what we are already doing to make these interactions more efficient."
EvedPay is the preferred method for the company's enterprise clients to pay their suppliers. Unlike credit cards and purchase orders, an EvedPay Merchant Account helps suppliers increase revenues with free exposure to new buyers and improve their client relationships with real-time collaboration and streamlined change management.
"Improving margins and cash flow is a top priority for any supplier of event services," said Heidi Voorhees, General Manager of EvedMarketplace. "Because it was developed specifically for the event industry, EvedPay delivers value across the entire event lifecycle, benefiting event suppliers and large enterprises alike."
Traditionally, suppliers are paid in two main ways: Either via purchase order, which introduces a time-to-pay challenge, or via credit card which comes with charge-back risks and no guarantee of global acceptance. EvedPay offers unique advantages over both methods with the addition of real-time reporting, analytics, and visibility into a client's payment process.
Benefits of opening an EvedPay Merchant Account include:
● Exclusive marketing tools to increase awareness and boost incremental sales including exposure to new enterprise buyers through the EvedMarketplace and SEO-friendly profiles to drive more business.
● Payment visibility and speed with insights into status, payments made directly from invoices and direct deposit to a bank account​. EvedPay also supports 150 currencies.
● Competitive merchant rates including volume discounts and no set-up, monthly fees or termination fees. Suppliers only pay when they get paid.
● Improved client relationship management with centralized and real-time collaboration, streamlined change management, and a quicker reconciliation process​.
● Business development analytics including real-time reports that show which companies have viewed a supplier's profile.
● Growth and scale support - EvedPay merchants get unlimited users and RFPs, insurance management and direct links to client's procurement platforms.
"All of our AlliedPRA offices are EvedPay-ready. We have full transparency into the payment process with some of our largest clients," said Tony Lorenz, CEO at AlliedPRA. "As an EvedPay merchant, we continue to use Eved to build strong relationships and collaborate in real-time with our clients and eventually, with our suppliers, too."
EvedPay Merchant Services are available now. For more information, visit http://www.eved.com/open.
ABOUT EVED
Eved is an event commerce company built by event experts, for event experts. Large enterprises are missing out on an opportunity to impact millions of dollars in spend for a critical and highly visible marketing channel - their live events. With a focus on strategic spend management, Eved helps companies request, order and pay for event services. The company's technology enables existing systems and software to work better for the event category. By reducing the back-end finance and procurement workload, event creators can focus on the customer and improve the quality and impact of their events. Founded in 2010 by Talia Mashiach, Eved bridges the gap between procurement, event planners, finance and suppliers to improve event quality, drive 70% efficiencies, 20% cost savings and a 50% improvement in compliance. For more information, visit http://www.eved.com.
###