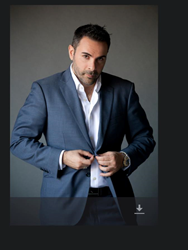 Los Angeles, CA (PRWEB) April 19, 2016
Yanni Raz has announced that his "Tip of the Day" motivational segments will now air on Facebook. Citing the restrictive nature of Instagram's 15-second-limit, Raz elected to add more content to each video. The motivational segments began airing 2.5 years ago, initially focusing on the real estate marketplace.
Since the tips made their debut, hundreds of thousands of followers have begun viewing the tips each day.
Raz had this to say about the tips: "Business is a fast-paced world, and everyone, myself included, can use a little motivation from time to time. That's why I created them – to help inspire people to achieve their goals and stay on task despite the hectic nature of the business world."
The tips airing on Facebook will now feature 60-second segments.
Segment Topics
The tip segments have a wide range of topics. From global travels to deal closing, viewers get an in-depth look at Yanni Raz and the habits that have helped sustain his success in real estate. With the now-expanded time slots, viewers can expect more content.
For more information about Yanni Raz's motivation Tip of the Day, the migration from Instagram to Facebook, or his company HML Investments can follow Yanni at http://www.facebook.com/YanniRaz or follow him on Instagram: http://www.instagram.com/Yanniraz