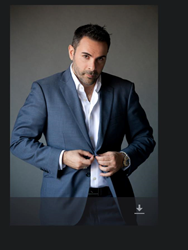 (PRWEB) April 21, 2016
Los Angeles, CA – Yanni Raz, a principle partner of HML Investments and creator of the motivational "Tips of the Day" series, has announced that the segments will now air on YouTube. Explaining that the time restrictions of Instagram hindered the presentation of content, Raz outlined his decision:
"Truthfully, the creation of our YouTube channel was all about time constraints. While I loved creating the 15-second snippets, I wanted to be sure that I was giving the audience the type of content they need to stay motivated and goal-oriented."
The tips have also recently debuted on Facebook, via the group "Tip of the Day". The tips made their debut in 2014.
Purpose for Tips
When prompted for his reason for creating the daily tips, Raz replied, "I was searching for a way to motivate my business partners and our team. I was surprised to see that within a month, we had thousands of followers." He continued, "Once we noticed that people enjoyed the videos, we began focusing on various ways to motivate oneself, both personally and professionally. When you help others
without any expectation of reciprocation, that's true success."
For more information on the Tip of the Day YouTube channel, Yanni Raz, or his tips of the day, follow him at http://www.facebook.com/YanniRaz or http://www.Instagram.com/Yanniraz