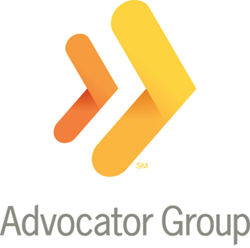 Wakefield, MA (PRWEB) April 25, 2016
The Advocator Group, LLC looks forward to joining nearly 200 exhibitors at the Abilities Expo that will take place April 29-May 1, 2016 at the New Jersey Convention & Expo Center in Edison, New Jersey. The Abilities Expo has been running in various cities nationwide since 1979, and the New York Metro Expo has taken place for over 25 years. This will be the first time that The Advocator Group has hosted a booth at the three-day New Jersey event after having participated in the Boston expo last year.
The Social Security disability and Medicare advocacy firm looks forward to participating in the Abilities Expo, which celebrates and honors the determination and accomplishments of individuals living with disabilities. The expo will feature various wheelchair sports along with workshops and exhibits run by a wide range of industry leaders seeking to help increase the independence and peace of mind of men and women with disabilities through education on advanced technologies, medicines, service animals, and more.
Teammates from The Advocator Group will be sharing the prescription savings card, provided by the RxCut® Pharmacy Savings Program, with expo attendees in efforts to help them alleviate pharmacy costs. Since October of 2014, users of the RxCut® prescription savings card from The Advocator Group have saved a total over $180,000. During this time, card users have saved an average of over 40% per prescription without fees, enrollments, or obligations. Resources about the prescription savings card are also offered in Spanish to maximize the number of people who are able to utilize this benefit.
The Advocator Group is dedicated to its goal of guiding clients through life's changes, and sharing prescription savings cards with individuals who may be struggling with disabilities, financial challenges, or the stress of multiple, costly medications is just one way for the organization to extend its passion for service to individuals outside of its client base.
The RxCut® prescription savings card is widely accepted at pharmacies throughout the United States and Puerto Rico. Users can visit http://www.advocator.com/rx-savings-card/ to learn more and to use the pharmacy search tool to find the absolute lowest price available at local pharmacies.
Downloadable cards are available at http://info.advocator.com/prescriptionsavings. Interested parties can also email rxcard(at)advocator.com to request a laminated copy of the card.
A team of representatives from The Advocator Group will be available throughout the event at Booth No. 1019. For more information about the New York Metro 2016 Abilities Expo, visit http://www.abilities.com/newyork/.
RxCut® and The Advocator Group are independent companies and provide no guarantee or warranty as to the services or goods offered by the other party.
ABOUT THE ADVOCATOR GROUP – The Advocator Group, LLC is a nationwide advocacy organization dedicated to helping individuals apply for and obtain Social Security Disability Insurance. In addition, The Advocator Group assists Medicare beneficiaries in identifying the best coverage possible for their unique needs. The Advocator Group's team of experienced Social Security and Medicare advocates ensures that each client is provided phenomenal service while each case receives close attention. The company's core values include creating opportunities, enriching lives and growing through innovation. For more information, visit http://www.advocator.com.
###