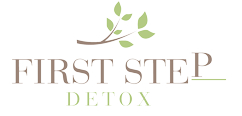 Palm Beach, FL (PRWEB) April 20, 2016
First Step Detox is set to provide customized drug and alcohol detox treatment to patients from across the region as they open their doors this April 18th. The company's specialists have many years' experience in building customized recovery strategies for individual patients and have achieved significant success in all areas of their work.
When entering a detox facility, patients require access to qualified specialists who can not only offer them psychological support and professional guidance but also implement the latest in therapeutic techniques. Without this style of combined detox programs, patients are unlikely to reach their highest of treatment objectives. It's why the trusted specialists at First Step Detox ensure that each support program they build is designed for the individual and their treatment needs.
Scheduled to open on April 18th, First Step Detox is set to provide Palm Beach patients with access to a comprehensive range of treatment solutions. They specialize in holistic, personalized alcohol and drug detoxification. As part of their detoxification program, First Step Detox begins with an initial assessment of the patient. During this evaluation, the patient's home life, and medical history are analyzed, and their patterns of substance abuse are established to help begin constructing a personalized path to recovery.
After the assessment, the First Step Detox team will work with in-house medical specialists to determine unique treatment goals for the patient in both the short and long-term. The patient will be given the opportunity to outline their own unique goals and to discuss any challenges they might face within this process. The First Step Detox team has many decades of experience creating and implementing detoxification strategies and can help assure each patient the ideal strategy for their personal needs.
One of the leading reasons many are now reviewing the services of First Step Detox is because the company has developed a strategy that helps patients maintain their recovery long after the detoxification process has been completed. A leading element within their detoxification program is the post-treatment counseling. This counseling is an important part of the full treatment process and is designed to address the mental health issues that are a critical element of all forms of substance abuse.
During the counseling process, a First Step Detox specialist works with the patient to determine the root causes of their addictive behavior and to implement coping strategies that ensure the patient can better manage their actions over the coming years. First Step Detox offers a number of outpatient and inpatient programs for those experiencing alcohol or drug dependency.
It's a leading-class rehabilitation service now available to patients across Palm Beach. To learn more about First Step Detox, the grand opening, and the company's comprehensive services, contact their office today at 888-345-7991 or visit their business website directly at http://www.firststepdetox.com. Qualified healthcare specialists are ready to help patients on the path toward recovery today.