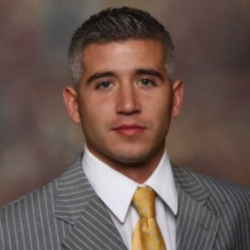 We focus on the people not the numbers. When we do that we all win!
Strongsville, Ohio (PRWEB) April 20, 2016
Joshua Navarro comes to UHM with 13 years of industry experience. As Regional Director of North Central U.S., his responsibilities include growing TPO business by focusing on building positive relationships with brokers and emerging bankers in Illinois and Northwest Indiana. In addition, he will also assist in recruiting experienced Account Executives (AE) in Wisconsin, Minnesota, and Iowa.
With a total of 7 licensed regions across the country, the North Central region is the newest territory added to the UHM Wholesale customer base. In order to build and expand the strong brand message from other states throughout the U.S., this team was in need of an expert who could exemplify the excellent service that UHM provides while growing awareness.
UHM Wholesale hired Joshua Navarro, an experienced mortgage industry professional in all channels, in March 2016. Beginning his career as an assistant to a top producing loan officer, Joshua soon moved on to process and originate his personal pipeline. When he joined Wholesale, he became the top producing AE at the 3rd largest non-prime Wholesale lender, and was the #1 producer in the West Coast region based on closed loan unit production.
"We are very excited to welcome Joshua to the team," said Jim Wickham, UHM Wholesale Vice President. "Joshua's focus is to partner with clients and build positive business relationships. He strives to provide excellent service every day, and has a professional attitude and mindset – he brings a wide breadth of knowledge and experience to share with our team."
And Joshua is equally as optimistic to be welcomed into the UHM family. "I feel like I'm working with a family and we all have the same goal. We are all focused on execution to assist our client partners in reaching their goals by simplifying the process so they can focus on originating loans," Joshua said. He added, "We choose to work with Partners that have the same goals of delivering the right customer experience at the closing table because we are humans that help achieve the goal of homeownership. We focus on the people not the numbers. When we do that we all win!"
Joshua's goals align with the UHM Wholesale needs as he begins his role as Regional Director of North Central U.S. He strives to become the top producing AE in the company in addition to being the top producing region in the company within the next 1-2 years, in overall efforts to assist UHM to become a Top 10 lender nationally in the next 2 years. Joshua is devoted to doing this while upholding the unique UHM culture and service level.
For more information about the UHM Wholesale team, please visit them at http://www.UHWholesale.com.