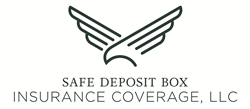 "With SDBIC's insurance, disclosure of box contents is not required so confidentiality and privacy is maintained." - Jerry Pluard, President of SDBIC
(PRWEB) April 20, 2016
Safe Deposit Box Insurance Coverage, LLC (SDBIC), the only company in the country offering safe deposit box insurance, announced its latest partnership with Crescent Bank in Louisiana.
Crescent Bank customers will now have the opportunity to rent an insured safe deposit box without having to disclose what is in the box. All legal property placed in the insured box is covered against all natural disasters, burglary, robbery, fire and other catastrophes.
Crescent Bank, a FDIC insured institution, was founded in 1991 with its main operations center located in New Orleans, the Crescent City. With more than $1 Billion in assets and decades of growth; Crescent Bank strives to provide its customers with innovative value-added services and products.
"With SDBIC's insurance, disclosure of box contents is not required so confidentiality and privacy is maintained," said Jerry Pluard, President of SDBIC. "Uniquely, the insurance includes coverage to reimburse you for the cost of replacing important documents such as wills, trusts, titles, even photos and digital backup media."
SDBIC coverage is offered in partnership with AXA ART, a member of the global AXA Group, one of the largest insurance companies in the world.
To learn more, or sign-up for coverage, please visit http://www.insuremybox.com/cbtno.
Safe Deposit Box Insurance Coverage, LLC (SDBIC) was founded around one simple concept—to help consumers protect their most valued possessions. We are an advocate for the use of safe storage in financial institutions and the leading provider of insurance solutions for consumers' valuables. Our patented insurance solution protects possessions stored inside safe deposit boxes, without compromising on confidentiality or privacy. SDBIC partnered with AXA Art Americas Corporation to offer this unique new insurance solution. AXA ART products are underwritten by AXA Insurance Company, which maintains an "A (Excellent)" Financial Strength Rating and an "a+" Issuer Credit Rating from A.M. Best. To learn more and/or sign up for coverage please visit http://www.insuremybox.com or call toll free at (844) 426-9467.