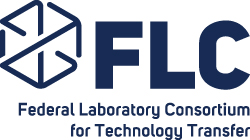 Industry Day offers a unique opportunity to get everyone under one roof and spark innovation.
(PRWEB) April 19, 2016
Industry professionals from across the country are invited to attend the Federal Laboratory Consortium for Technology Transfer's (FLC) national meeting on April 28 in Chicago to discover how to connect and do business with the nation's federal laboratories through technology transfer.
Industry Day puts an exclamation point at the end of the FLC's national meeting. For the first time the FLC will host a Laboratory Technology Pitch Session, during which attendees will have the opportunity to listen to a dozen federal laboratories present 7-minute pitches on technologies that are ready to be commercialized and merit investments.
"There are countless opportunities available to private industry from within the federal labs," said FLC Chair Paul Zielinski. "Industry Day offers a unique opportunity to get everyone under one roof and spark innovation."
To welcome attendees, the FLC is pleased to present strategy, technology, and operations advisor Timothy M. Ferrarell. As a longtime senior leader for Fortune 500 industrial supply company W.W. Grainger, Inc., Ferrarell offers years of innovative information technology experience and insights on product management, business planning, and technology marketing strategy. Recognized as a technology leader and innovator in the industrial distribution market, Ferrarell has garnered numerous industry awards. His perspective on private-sector innovation development will benefit all attendees.
Industry Day offers panel discussions on such topics as tools for small businesses and entrepreneurs, local technology challenges, commercialization alternatives and more. An Industry Day networking session provides the opportunity to bring industry professionals and laboratory representatives together to identify ways technology transfer can benefit business.
The event costs $100 for attendees, which includes lunch and the networking reception. For more information about FLC Industry Day, visit meeting.federallabs.org.
About the Federal Laboratory Consortium for Technology Transfer (FLC)
Organized in 1974 and formally chartered by the Federal Technology Transfer Act of 1986, the FLC is a nationwide network of approximately 300 federal laboratories, centers, parent departments, and agencies that establishes strategies and opportunities for linking laboratory mission technologies and expertise with the marketplace. To accomplish its mission of assisting the movement of innovative federal research and development into the U.S. economy, the FLC provides various resources from training to regional and national meetings so its members can obtain the resources they need to achieve successful technology transfer. To learn more about the FLC and its mission, visit http://www.federallabs.org.