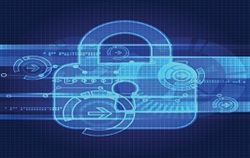 Boulder, Colo. (PRWEB) April 26, 2016
Enterprise Management Associates (EMA), a leading IT and data management research and consulting firm, today announced it will host a research webinar titled "Next-Generation Endpoint Security Market Sizing and Forecast 2016–2020" featuring David Monahan, research director of security and risk management at EMA.
This new research focuses on solution providers that are delivering proactive next-generation endpoint security services covering prevention, detection and response. EMA provided all identified participants the opportunity to participate in both a vendor-answered questionnaire and interviews. EMA then combined that information with research efforts external to the providers to create company profiles and assess each on their applicability to the space as well as their market share by revenue and license volumes. Most of the vendors competing in this space have emerged or refocused in the last few years, with only a few having competed in the market for more than five years.
The next-generation endpoint security (NGES) market is highly competitive. With a 2013 - 2014 annual growth rate over 100% and 2014 - 2015 shaping up similarly, NGES is pushing a five-year compounded annual growth rate (CAGR) of over 50%.
During this webinar, Monahan will provide highlights from this new research, as well address the following questions:

What is next-generation endpoint security, and how is it different than antivirus?
Which vendors support which OS's and technology platforms?
What is the market revenue and growth curve?
What is the market maturity?
The webinar is Tuesday, May 3 at 12:00 p.m. EDT. Those who wish to attend can register at: http://research.enterprisemanagement.com/next-gen-endpoint-security-2016-webinar-pr.html
About EMA
Founded in 1996, Enterprise Management Associates (EMA) is a leading industry analyst firm that specializes in providing deep insight across the full spectrum of IT and data management technologies. EMA analysts leverage a unique combination of practical experience, insight into industry best practices, and in-depth knowledge of current and planned vendor solutions to help its clients achieve their goals. Learn more about EMA research, analysis, and consulting services for enterprise line of business users, IT professionals and IT vendors at http://www.enterprisemanagement.com or blogs.enterprisemanagement.com.