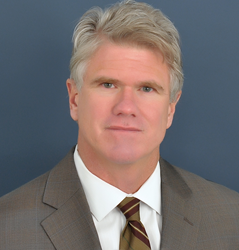 The Fiduciary Rule applies mostly to private sector retirement plans, such as 401(k)s, SEPs, SIMPLEs, and 403(b) plans that fall under ERISA as well as to IRAs.
Boston MA (PRWEB) April 25, 2016
By striking a balance between new protections for consumers and additional burdens on the financial services industry, Financial Advisor Tim Hayes believes the Department of Labor (DOL) got the new retirement advice rule right.
Fixing the Law
By eliminating a 1975 regulation, made when pension plans were much different than they are today, the Department of Labor rectifies a contradiction that financial advisors with conflicts of interest are providing financial advice to retirement accounts even though the law governing these accounts (ERISA) prohibits this from happening.
Lowering Fees
What does the new rule mean for consumers? "If you have a 401(k), the advisor fees might come down. If you roll over the 401(k) to an IRA, the fees in the IRA should be the same or lower than what they were in the 401(k). If they are not, then the financial advisor must pledge to do what is in your best interest."
About Tim
These are the opinions of Tim Hayes and not necessarily those of Cambridge Investment Research. They are for informational purposes only, and should not be construed or acted upon as individualized investment advice. Securities offered through Cambridge Investment Research, Inc., a broker/dealer, member FINRA/SIPC. Investment advisory services offered through Cambridge Investment Research Advisors, Inc., a Federally registered investment advisor. 39 Braddock Park #5 Boston, MA 02116 | |126 Horseneck Road, S. Dartmouth, MA 02748