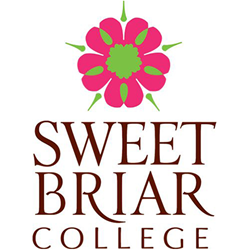 Partnering with Akademos enables us to offer students high-quality textbooks at the lowest possible price, and gives our faculty powerful tools for assessing book costs.
Norwalk, CT (PRWEB) April 21, 2016
Akademos, Inc., a leading provider of college bookstore solutions and integrated online marketplaces for educational institutions, announced today that Sweet Briar College (sbc.edu), a private, not-for-profit college for women, has joined its fast-growing list of partner schools. Sweet Briar College, located in central Virginia, was named one of the Top 10 Best Private Colleges in the South and one of the Top 10 Best Women's Colleges by Forbes. It is the fourth Council of Independent Colleges in Virginia (CICV) member institution to adopt the Akademos online bookstore solution – the others include Bridgewater College, Mary Baldwin College and Roanoke College.
Starting Fall Term 2016, Sweet Briar students can shop for textbooks in new, used, rental and eBook formats on any device using a custom-branded version of the mobile-optimized Akademos online bookstore. Students will save an average of 60% off the list price of their course materials using Akademos' exclusive marketplace of over 100 million new and used textbooks.
The next-generation Akademos online shopping platform will be fully integrated with Sweet Briar's student information system (SIS), enabling students to automatically see the textbooks required for their courses and order books for an entire term in less than five minutes. Students will also be able to seamlessly apply financial aid to their course material purchases.
In addition, Sweet Briar faculty and administrators will be able to take advantage of the state-of-the-art Akademos Adoption & Analytics Portal to streamline the textbook adoption process. The portal provides easy access to course adoption history and visibility into course material pricing to help instructors select books that are both high quality and affordable.
"When our students struggle financially to purchase the materials they need for academic success it jeopardizes our mission to create a supportive educational environment," said Pamela DeWeese, dean of the faculty and vice president for academic affairs, Sweet Briar College. "Partnering with Akademos helps fulfill this important part of our mission by enabling us to offer students high-quality textbooks at the lowest possible price, and by giving our faculty powerful tools for assessing book costs."
"By providing significant textbook savings, our unique e-commerce platform and marketplace will enable Sweet Briar students to focus less on how they're going to afford their textbooks and more on their studies," said John Squires, chief executive officer, Akademos. "We're looking forward to working with Sweet Briar to launch a state-of-the-art online bookstore with a highly personalized, intuitive and expeditious book-buying experience."
To learn more about expanding affordable textbook options for students and online bookstore offerings for educational institutions, visit akademos.com.
About Sweet Briar College
Sweet Briar College, founded in 1901, is located in the foothills of the Blue Ridge Mountains in Central Virginia. The college seeks to empower and educate young women to build and reshape their world however their passions lead them.
Sweet Briar focuses on personal and professional achievement through a customized educational program that combines the liberal arts, preparation for careers and individual development. Faculty and staff guide students to become active learners, to reason clearly, to speak and write persuasively and to lead with integrity. They do so by creating an educational environment that is both intense and supportive, and where learning occurs in many different venues, including the classroom, the community and the world.
About Akademos
Akademos offers customized, online bookstore services and solutions that support what's most important to institutions - from full-service virtual bookstores to unique partnerships and products supporting on-campus shops. Akademos delivers cost savings on course materials for students while providing administrators and faculty with critical control over the textbook delivery process.
Akademos offers an innovative textbook marketplace, best-in-class eCommerce platform, eLearning solutions, and a unique adoption and analytics portal. The company's comprehensive supply-chain solution and commitment to responsive personal service makes it the choice of leading institutions throughout the country.
Akademos helps institutions deliver the right course materials, at affordable prices, on time. Learn more at akademos.com.