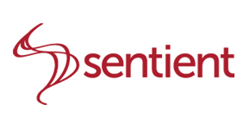 "The case study Chuck and I will present will teach marketers how they can use data and automation to yield marketing insights, improve key performance indicators, and increase their return on their marketing investment." -Jeff Rohwer
Morristown, NJ (PRWEB) April 20, 2016
Sentient Interactive, LLC, (besentient.com) is pleased to announce that Sentient Founding Partner, Jeff Rohwer, and Kowa Pharmaceuticals America, Inc., Executive Director of Marketing, Chuck Hrushka, will participate in the 2016 Direct-to-Consumer (DTC) National Conference in Boston, Massachusetts.
On Thursday, April 21, from 11 to 11:30 AM, Jeff Rohwer and Chuck Hrushka will present a case study entitled, "DTC Marketing Automation — How Brands Can Activate Data to Win." The presentation will focus on how marketers can best use data from market research, copay card redemptions, Web analytics, customer relationship marketing (CRM) initiatives, and nRx/tRx sales figures to get useful insights that yield results.
Jeff Rohwer says, "The case study Chuck and I will present will teach marketers how they can use data and automation to yield marketing insights, improve key performance indicators, and increase their return on their marketing investment." Rohwer has extensive experience in all aspects of health care marketing. In 2008, he cofounded Sentient to identify strategies that drive results for clients. Read Jeff's thoughts on marketing on the Sentient What Works and Why blog.
With more than 20 years' experience in marketing and public relations, Chuck Hrushka has expertise in managing multiple categories and brands, business planning and implementation, mergers and acquisitions, budgeting and cost control, life cycle management, and strategic and competitive analyses. Before joining Kowa Pharmaceuticals America, Inc., Chuck was Vice President of Sales and Marketing for Pernix Therapeutics. He has been a Senior Consultant for Giles and Associates Consultancy, Vice President of Marketing for Shionogi Pharma, and Vice President of Marketing for Sucampo Pharmaceuticals.
"In our industry, we're drowning in the amount of data we receive for our sales and marketing efforts," commented Hrushka. "What's exciting is how Kowa is now activating this data to inform how we invest in marketing and how that's driving results."
From April 19 through 21, the DTC National Conference will provide the latest in insights, research, and case studies in pharmaceutical marketing to hundreds of industry members. Focused on patient power, the conference will address challenges associated with patients' demands for getting value with the added costs of health care services and products.
For more information on Sentient, please visit besentient.com.
About Sentient
Sentient Interactive, LLC, is a digital-first, metrics-driven marketing agency with expertise in technologic solutions to drive measurable results for its clients. Since 2008, Sentient has provided services to clients in diverse industries, including life sciences, financial services, and consumer packaged goods. Sentient now has more than 50 staff members at offices in New York City and New Jersey.
Source: Sentient Interactive, LLC
Related Links
http://www.besentient.com