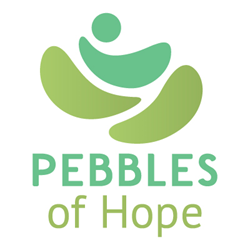 "By arming parents of premature infants in underserved areas with education and resources, we seek to ensure that these preemies get the best chance to thrive."
Herndon, VA (PRWEB) April 26, 2016
Pebbles of Hope received a $58,400 grant from the W.K. Kellogg Foundation (WKKF) to launch a pilot study of its Thrive Guide: Nutrition program for parents of premature babies in under-served areas. Pebbles of Hope will work with a number of neonatal intensive care units throughout the country to conduct the study over the course of one year. An estimated two hundred participants will receive access to the course and many will also receive supplies to aid in breastfeeding, pumping and other care.
Pebbles of Hope founder, Cheryl Chotrani says, "We are delighted to have the support of WKKF for this vital research. Providing proper nutrition and care for a premature infant can have a profound effect on an infant's overall health. By arming parents of premature infants in underserved areas with education and resources, we seek to ensure that these preemies get the best chance to thrive."
Prematurity is the number one cause of newborn death. Over 1 million premature babies worldwide die of prematurity-related complications, many of which could be prevented with simple interventions taken at birth and proper care afterwards. Babies born in underserved areas are disproportionately affected by premature birth and high infant mortality rates. Parents in these areas, however, are less likely to receive the necessary education on how to best support their child's health and development.
The Pebbles of Hope nationwide study will analyze whether receiving the Thrive Guide: Nutrition module results in parents improving the nutritional care they provide for their premature infants. The Pebbles of Hope Thrive Guide is an interactive course that gives parents and caregivers of premature infants in underserved areas the information they need to properly care for their babies. The first module of the Thrive Guide focuses on nutrition, breastfeeding and Kangaroo Care – skin-to- skin contact between mother and baby. The module was reviewed and supported by La Leche League USA, and includes expert information, instructional videos and parent testimonials to help parents give the world's smallest babies the best foundation for a healthy life.
About Pebbles of Hope
Pebbles of Hope is a United States-based 501(c)(3) nonprofit organization committed to helping premature babies in underserved areas around the world survive and thrive. By leveraging media and technology to provide education and training to parents and other caregivers, Pebbles of Hope is working to give premature babies born in underserved areas an increased chance at survival and the opportunity to lead a healthy life.
Web: http://www.pebblesofhope.org | Twitter: @pebblesofhope | Facebook: http://www.facebook.com/pebblesofhope
About the W.K. Kellogg Foundation
The W.K. Kellogg Foundation (WKKF), founded in 1930 as an independent, private foundation by breakfast cereal pioneer, Will Keith Kellogg, is among the largest philanthropic foundations in the United States. Guided by the belief that all children should have an equal opportunity to thrive, WKKF works with communities to create conditions for vulnerable children so they can realize their full potential in school, work and life.
The Kellogg Foundation is based in Battle Creek, Michigan, and works throughout the United States and internationally, as well as with sovereign tribes. Special emphasis is paid to priority places where there are high concentrations of poverty and where children face significant barriers to success. WKKF priority places in the U.S. are in Michigan, Mississippi, New Mexico and New Orleans; and internationally, are in Mexico and Haiti. For more information, visit http://www.wkkf.org.