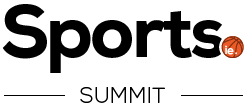 Austin (PRWEB) April 19, 2016
In professional sports, performance off the pitch is now just as important as it is on the pitch, with fans more aware than ever of the going ons behind the scenes. Fan engagement, sponsorship activation, and digital strategy are just some of the key drivers of success that clubs and athletes need to get right if they are to capitalize on on the booming global sports market, and tools such as analytics can provide a significant boost to industry leaders in doing this.
The Business in Sport Summit aims to provide attendees with the knowledge & tools to enhance business strategy and understanding - with leading industry figures presenting on a range of topics, and numerous opportunities available to collaborate with high-level peers.
Sergio del Prado, VP of Corporate Partnerships at the San Diego Padres will talk about "Winning Strategies on the Field & at the Box Office". In this presentation, Sergio will discuss why the public spends so much on sports, and how to beat competition from rival entertainment streams. There is a wealth of technology and data available to ensure sports outperforms the others, but is it being utilized to its full potential? Sergio will explore the strategies to best leverage data analytics, and the benefits and challenges.
As sponsorship becomes more integrated into every element of the pipeline, more teams are seeking innovative commercial partnerships. Tyler Epp, VP of Business Development from the Kansas City Chiefs will be presenting on how this is managed, structured and created for mutual benefit.
"This highly interactive summit will delve into the biggest challenges facing industry practitioners today, allowing them to discuss the challenges they face with sporting frontrunners ": William Tubbs, Conference Organiser.
Our summit gives you the opportunity to connect with 100+ industry leading figures & 25+ speakers over two days.
For more information about the summit or to book your pass, please contact Sean Foreman at sforeman(at)theiegroup.com or on +1 415 692 5514.
About Innovation Enterprise:
Innovation Enterprise, a CFO Publishing company is an independent business-to-business multi-channel media brand focused on the information needs of Senior Finance, Operations, Analytics, Big Data, Strategy, Digital, Innovation & Sports executives. Products include IE.Summits, ieOnDemand, ieWebinars, ieWhitepapers & more.