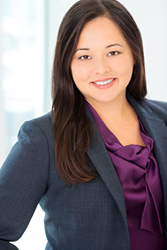 Chesapeake, VA (PRWEB) April 19, 2016
Dr. Karen Parvin now offers her patients all the benefits of straight teeth in less time with Six Month Braces® in Chesapeake, VA. People seeking a dentist to provide state-of-the-art orthodontic treatment can visit her practice and take advantage of the latest in tooth-straightening techniques. The materials used are clear, alleviating embarrassment associated with wearing braces, and the process has been time tested and proven successful at aligning the teeth quickly and gently.
Many people may think of the aesthetic benefits when they think of straight teeth. However, crooked, crowded, or misaligned teeth actually raise the risk for gum disease. Good oral hygiene is often difficult, and the misaligned teeth may prevent the gums from covering the roots adequately. As a result, bacteria are more likely to invade the sensitive tissues below the gum line, leading to infection. A bite that does not line up correctly can also cause uneven wear. These are excellent reasons to consider braces in Chesapeake, VA, but the idea of a mouthful of metal for a year or more may be enough to keep many adults from talking to the dentist about them.
Dr. Parvin wants her patients to have all the benefits of straight teeth without the discomfort and self-consciousness that goes along with protruding metal wires and brackets. The high-tech arch wires Dr. Parvin uses have shape memory, so they gradually pull the teeth into place as they return to their natural form. The Six Month Braces® system requires only gentle pressure, so the tightening process does not bruise the ligaments and cause the pain and soreness associated with the traditional method. Not only do patients experience faster results, the cost is often less because there are not as many appointments required.
Anyone in Chesapeake, VA, who wants straight teeth without the long-term visibility and discomfort of traditional braces, may benefit from a visit to Dr. Parvin's website to learn more about the Six Month Braces® system. More information is available at http://www.coastalsmiledesign.com.
About the Doctor:
Dr. Karen Parvin is a general dentist offering personalized dental care to patients in Chesapeake, VA. Dr. Parvin and the entire Coastal Smile Design team take pride in offering individualized, compassionate care to each patient with the latest dental advancements. Dr. Parvin is a Navy veteran who has completed hundreds of hours of continuing education courses and was awarded a Fellowship in the Academy of General Dentistry. To learn more about Dr. Parvin or the services offered at Coastal Smile Design, please visit their website at http://www.coastalsmiledesign.com or call (757) 214-6585 to schedule an appointment.