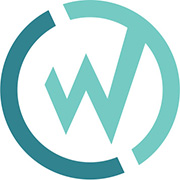 Charlottesville, VA (PRWEB) April 20, 2016
Drive|DeVilbiss Healthcare, a world leader in the design, manufacture, and marketing of respiratory medical products, and WillowTree, an industry-leading mobile strategy, UX design and app development company, today announced the launch of Drive|DeVilbiss' new SmartLink App. SmartLink enables patients to engage with the IntelliPAP 2 CPAP device for the treatment of Sleep Apnea, and allows them to play an interactive role in their own therapy through an enhanced user experience.
"With effortless feedback, clinically relevant notifications and alerts, and tailored, actionable insights into one's sleep therapy, the SmartLink app will enrich the mundane relationship an individual with Sleep Apnea traditionally has with their equipment," said Ed Link, Chief Marketing Officer of Drive|DeVilbiss.  "We are excited to release an interactive user experience that will help enhance the quality of life of millions of individuals suffering from Sleep Apnea."
The SmartLink App interfaces with the IntelliPAP 2 wirelessly over Bluetooth, pulling data daily from users to keep track of their progress. SmartLink captures both quantitative data from the device, as well as qualitative data about how they are feeling on therapy. This data can be wirelessly transmitted back to a user's provider or used privately by the patient. The SmartLink app also allows users to:
● Review simple, color-coded feedback on your therapy
● View reports for daily, weekly, monthly and yearly usage
● Receive notifications for high leak and low usage
● Receive reminders for replacing supplies such as mask and tubing
● View help videos for setting up and maintaining the unit
"The Drive|DeVilbiss CPAP and app are a great example of the Internet of Things done right," said Jeff Ward, Lead Software Engineer at WillowTree. "By combining Drive|DeVilbiss' device with SmartLink's great user experience, we feel like we've created something really powerful that will have a positive impact on people's everyday lives. By creating reliable communication between healthcare devices, we can place critical health information in the hands of users and their healthcare providers instantly, and keep them notified of any potential issues or problems that arise."
"We were honored Drive|DeVilbiss chose us to design and develop a mobile application which will help users improve their lives in a meaningful way," said Tobias Dengel, CEO of WillowTree. "As with all apps we work on, the primary goal was to take an incredibly complicated data set and turn it into an easy and intuitive experience that users look forward to every day. We believe this app is an excellent example of how connected devices and the Internet of Things will transform our lives."
Data and analytics continue to play a growing and important role in sleep therapy. Drive|DeVilbiss' SmartLink App provides users with an extremely accessible format to see and use data to track their therapeutic progress. The SmartLink App also effectively leverages users' health data by getting it into the hands of all parties involved in therapy (i.e. home health providers, caregivers, clinicians, and patients) so they can take useful and timely actions to meet intended therapeutic goals.
The SmartLink App is available for download in the App Store and Google Play.
About Drive|DeVilbiss
Drive|DeVilbiss, a wholly-owned subsidiary of Drive Medical, is a global manufacturer of respiratory and sleep products distributed in more than 80 countries throughout the world. It is one of the most valued brands in the healthcare industry. The principal corporate headquarters and manufacturing facilities of Drive|DeVilbiss are located in Somerset, PA, with distribution centers located throughout North America, as well as in France, Germany, the Netherlands, United Kingdom, Australia and China. For more information, visit http://www.devilbisshealthcare.com.
About WillowTree
WillowTree, Inc.® is a mobile strategy, UX design, and development company whose focus is to bridge the highest level of consumer user experience with enterprise-grade deployments and security. WillowTree is an industry leader in field solutions, media delivery, loyalty programs and payments, and connected devices. Companies such as GE, Johnson & Johnson, Time Warner, AOL, American Express, and Harvard Business Publishing trust WillowTree to guide and execute their mobile initiatives. We Take Mobile Personally™. For more information visit http://www.willowtreeapps.com.