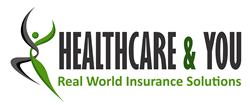 Many small businesses are struggling with employee health insurance
Torrance, CA (PRWEB) April 20, 2016
HealthCare and You launches a new website focused on helping small business owners reduce the cost of their employee health insurance. The site explains how it works when it comes to employer or employee funded insurance solutions like HRA, Section 105 HRA, HSA, 125 Cafeteria Plan, FSA, DCAP, POP, Modified Group and the Individual Healthcare Marketplace.
"Many small businesses are struggling with employee health insurance, mainly because the cost of group health insurance and premiums have nearly doubled since 2009," states Ron Harris, CEO of HealthCare and You. "A few small business owners know that there are programs available to help them reduce costs, but the majority don't know that these options even exist. Others just don't have time or resources to explore and some are skeptical that these programs will work for their business. There are also those who have heard negative things in the media and think they will get penalized by the IRS. These programs are real, they're certified under the ACA, they benefit both employer and employee, a business can start anytime during the year and these plans are proven to help small business gain control of the healthcare cost. Employee health insurance is an important strategy for any growing business who needs to attract, hire and keep good employees," adds Harris.
The site teaches about (HRA) Health Reimbursement Arrangement, Section 105 HRA, (HSA) Health Savings Account, 125 Cafeteria Plan, (FSA) Flexible Spending Account, (DCAP) Dependent Care Assist Plan, (POP) Premium Only Plan, Modified Group Plans, and the Individual Healthcare Marketplace.
HealthCare and You, LLC has also developed two new proprietary hybrid small business employee health insurance solutions: a modified group solution that redirects an existing group plan and an individual market employee health insurance solution that moves in a completely new direction. Both solutions deliver substantial savings as compared to the cost of traditional group health insurance, as much as 60%.
"The HealthCare and You site is a wealth of information on the topic of employee health insurance, including a blog and the latest news," states Harris. "For a busy small business owner the website makes it easy to compare all the different employee health insurance options. The site summarizes the law, purpose of the solution, the benefits, the taxes and the cost savings. It introduces business owners to each of these employee health insurance options, demonstrates how they work, how to combine them, describes eligibility and answers frequently asked questions."
Once a business owner decides which small business employee health insurance option will work best for their situation, they simple fill out a short two minute form and within 24 hours they will receive information on how much they will save. HealthCare and You, LLC provides full implementation, program compliance management, personal face-to face insurance plan service and as well as program administration.
HealthCare and You insurance agency offers bold healthcare benefit packages customized to protect individuals, families and the employees of small business. We also offer an outstanding portfolio of life insurance products. HealthCare and You has designed a variety of hybrid Small Business Healthcare Insurance Solutions and Modified Group Healthcare Insurance Plans that deliver better healthcare benefits, more choices, personalized service and premium savings up to 60%, as compared to traditional group health insurance plans. We are committed to providing our clients with the highest quality healthcare insurance plans, the lowest rates, full government reduction and innovative insurance solutions that deliver high value in today's healthcare environment.