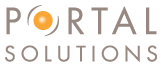 Washington, DC (PRWEB) April 26, 2016
SharePoint Fest DC to have Portal Solutions, a gold sponsor, join other sponsors in bringing this conference to the Walter E. Washington Convention Center April 27-29th, 2016. During the conference, Portal Solutions will showcase its new Office 365 intranet, OneWindow Workplace. This Intranet-as-a-Service solution integrates the components of the Office 365 platform into an easy-to-use single digital window. The company says it can be deployed in 80 percent less time and at a lower cost than custom solutions. Conference delegates will hear from keynote speakers and attend breakout sessions. Over 70 sessions will be offered across multiple tracks, as well as an optional day of workshops preceding the conference. There will also be a networking reception held at the end of the first day of the conference.
About Portal Solutions
Portal Solutions designs and delivers modern digital workplaces on Microsoft Office 365 and SharePoint platforms to help organizations effectively share what they know and find what they need - anywhere, anytime and on any device. For more than a decade, the company's cutting-edge solutions have revolutionized the way employees collaborate, driving productivity, innovation, and the overall customer experience. By precisely integrating both design elements and technical expertise, the digital collaboration experts at Portal Solutions transform business environments into amazing digital workplaces that people love to use. Portal Solutions is a Microsoft Gold and Cloud Partner focusing on Office 365, SharePoint, Azure, Power BI, and Yammer. Learn more at Portal Solutions.
Web Site: http://www.portalsolutions.net/
About SharePoint Fest
SharePoint Fest is in its sixth year. It offers a two-day conference (with an optional workshop day) that brings together SharePoint enthusiasts and practitioners, with many of the leading SharePoint experts and solution providers in the country.
Attend SharePoint Fest DC where attendees will be able to attend workshops and seminars – taught by Microsoft Certified Trainers, Microsoft engineers, and Microsoft MCM's and MVPs – covering Enterprise Content Management, Implementation/Administration, Business Value, Search, Business Intelligence, Office 365 and SharePoint Development. Attendees will be able to choose one complete learning track or mix and match based on what content best meets their current needs.
At SharePoint Fest DC, there will be sessions created for SharePoint administrators, software developers, business analysts, information architects, and knowledge workers, which will ensure that attendees walk away with as much knowledge as they desire to truly leverage SharePoint in their current environment.
Web Site: http://www.sharepointfest.com/DC