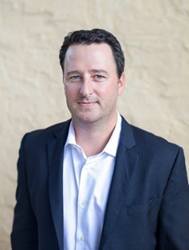 This will be the most connected generation of children to date, said Jayson Dubin
Deerfield Beach, Florida (PRWEB) April 26, 2016
Playwire Media, the largest online representation firm for reaching gaming and entertainment enthusiasts online, today announced that its kidSAFE+ and COPPA compliant ad platform, Kids Club, has partnered with three new online communities, ABCya!, Math Playground, and Mr. Nussbaum, to deliver kid-friendly advertisements in a safe, compliant and secure manner. Collectively, these partnerships will extend Playwire Media's Kids Club reach by 18 million unique viewers worldwide monthly.
"Millennial parents now number more than 22 million in America alone, with 9,000 babies born every day," said Jayson Dubin, CEO, Playwire Media. "This will be the most connected generation of children to date. It is incumbent upon Playwire Media, as a leader in the space, to create and foster online communities that securely deliver appropriate and relevant advertisements for kids. We look forward to working with like-minded partners, including ABCya!, Math Playground, and Mr. Nussbaum, in building safe, educational and fun online communities for children."
ABCya! is ranked the second largest web property in comScore's Family Youth and Education category, reaching an average of 13.2 million monthly unique visitors globally and engagement levels of approximately 12 minutes spent on the site. With over 6 million downloads, it is also ranked a Top 25 Publisher in the Apple App Store, Kids Category, and a Top 20 Publisher in the Education Category.
"At ABCya! we believe in doing what you love," said Alan Tortolani, Founder of ABCya!. "We are teachers, artists and developers that have a passion for learning and games. ABCya!'s partnership with Playwire enables us to remain focused on what we love while improving on our advertising goals by leveraging Playwire's expertise."
Math Playground, a learning site filled with math games, logic puzzles, step-by-step instructional videos, math practice, and a variety of problem solving activities, provides a safe place for kids to learn and explore math concepts online at their own pace, and reaches 3.3 million unique monthly visitors globally.
"I am delighted that Playwire Media is handling 100% of Math Playground's advertising, as it has given me more time to focus on game development and content creation," said Colleen King, CEO and founder of Math Playground. "The Playwire team is knowledgeable, responsive and works very closely with its publishing partners. Children's online safety is my top priority and I'm confident that Playwire's Kids Club will more than enhance the learning environment at Math Playground. The future looks bright for Math Playground and I know that Playwire Media will be a big part of its continued growth and success."
MrNussbaum.com was developed with the concept that crucial themes, ideas and fact sets taught in the classroom can be enhanced through connected interactivity. It offers collaborative games specifically designed to pinpoint essential concepts taught throughout the elementary years, and reaches 1.5 million unique visitors monthly.
"With Playwire Media's Kids [Club], I can trust that the ads showing on my site are screened properly, kid-friendly, and COPPA-compliant," added Greg Nussbaum, founder of MrNussbaum.com. "Now, I can finally focus on what I do best - create!"
For more information on Playwire Media's Kids Club, please visit: http://playwiremedia.com/kids-club/.
About Playwire Media
Playwire Media is a full-service digital innovation partner that leverages online advertising and proprietary technologies to build publishing brands in the gaming and entertainment verticals. Ranked by comScore as the largest rep firm for reaching gaming and entertainment enthusiasts online, their three publishing brands (GameZone Group, NowPlaying Entertainment, and Kids Club) provide a well-rounded digital entertainment offering for advertisers looking to target their audiences during their online leisure activities.
Playwire Media's family of digital entertainment websites is one of the largest in the world, comprised of more than 70 industry-leading brands. The exclusive nature of the company's relationship with their partners allows them to provide highly customized, site-specific, and channel-wide advertising solutions for publishers and marketers alike. The company's community has over 250 million unique visitors monthly in over 200 countries. Playwire Media is headquartered in Deerfield Beach, Florida and has business operations and satellite offices around the globe. For more information please visit http://www.playwiremedia.com and on Twitter @playwire.