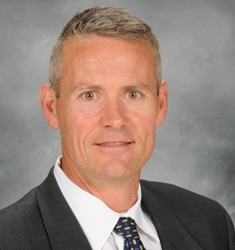 Arlington, VA (PRWEB) April 20, 2016
Ramboll Environ, a leading global environmental and health sciences consulting firm serving a diverse industrial, financial, legal and government client base, has announced the appointment of Ted Wurfel, PE, as a Principal based in the firm's Houston, Texas, office.
Mr. Wurfel brings more than 20 years of experience in the oil and gas industry, with particular focus on program development and implementation, risk assessment, due diligence, permitting, auditing and compliance for exploration and production, gas processing, pipelines and terminals. Within the industry, he specializes in air, emergency response, spill plans, environmental management systems, litigation support, safety culture, incident investigation and training programs. He has developed risk and process safety management plans and systems, which have included air testing and compliance, incident investigation and reporting, waste and groundwater management, regulatory reporting and sedimentation control.
Mr. Wurfel has managed the daily operations of office and field personnel responsible for the safe construction of $1.2 billion in capital pipeline, gas plant, compressor station and drilling infrastructure projects. He has also worked with a variety of state and federal agencies during permitting and compliance negotiations, and as part of agency/industry partnerships. He has served as the HSE chair of the South Texas Energy and Economic Roundtable, chair and vice chair of the Marcellus Shale Coalition Pipeline Committee, and testified before the Pennsylvania House Republican Policy Committee. He is a professional engineer in Colorado and Texas.
In making the announcement, Ramboll Environ Americas Division President Frank Marrazza commented, "We are very pleased that Ted has joined us. His deep experience providing environmental, health and safety programmatic leadership in the oil and gas industry is a valuable skill set that will enable us to expand our service offerings and presence in this critically important arena."
Wurfel remarked, "For the past eight years I've been responsible for development, implementation, continuous improvement and compliance at two multi-billion dollar companies. I'm hoping to bring that experience to others in the industry, and work together to find efficient, compliant, cost-effective solutions for our clients."
###
About Ramboll Environ
Ramboll Environ is a leading global environmental and health consulting firm with 2200 consultants working across 130 offices in 30 countries. We help a diverse industrial, financial, legal and government client base to solve their most challenging environmental, health and social issues and support a sustainable society. Ramboll Environ was formed by the December 2014 acquisition of global consultancy ENVIRON by Ramboll.
http://www.ramboll-environ.com
About Ramboll
Headquartered in Copenhagen, Denmark, Ramboll is an international engineering and design consultancy and provider of management consulting services to both the public and the private sectors. Ramboll works across the markets: Buildings, Transport, Planning and Urban Design, Water, Environment and Health, Oil & Gas, Energy and Management Consulting.
http://www.ramboll.com
Contact
Jeanne Bezerra, Media Relations Director | +1 609 243 9840 | jbezerra(at)ramboll(dot)com