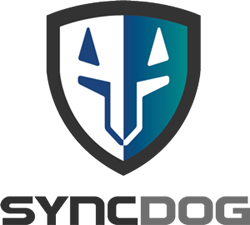 The provisioning and device management that EMM [Enterprise Mobility Management] provides does not necessarily equate to secure mobility networks.
Reston, VA (PRWEB) April 20, 2016
SyncDog, Inc. the leading ISV for mobile application containerization, today announced a new development office in Fredericton, New Brunswick in Canada. This development support team will enhance customer and marketplace requirements and is in line with SyncDog's vision to continue expanding globally by offering the best containerized mobile workspace for the value on the market today.
SyncDog aims to leverage their container technology, SentinelSecure™ with EMM vendors to add versatility and affordability to current solutions in the marketplace. SyncDog recently added a new partner in Notify Technology, Inc. Read more about this partnership in SyncDog's recent press release.
"Mobile security infrastructures may not be fully protected by existing EMM [Enterprise Mobility Management] solutions," said Jonas Gyllensvaan, president and CEO of SyncDog, Inc. "The provisioning and device management that EMM provides does not necessarily equate to secure mobility networks. Enterprise data must still be segmented from exposure to personal apps on the device that are a threat, and this was the genesis of SentinelSecure™."
The SyncDog SentinelSecure™ mobile application framework offers best-in-class container technology that fortifies enterprise networks from malicious personal apps on mobile phones and tablets, without compromising device functionality. This container technology allows both business and personal applications to run on the same mobile device without compromising corporate data and enterprise intellectual property.
About SyncDog, Inc.
SyncDog is the leading independent software vendor (ISV) for building secure infrastructure frameworks that protect enterprise networks from cyber breach from mobile computing sources. The SentinelSecure™ product line for application containerization and IoT (Internet of Things) module monitoring provides the industry's most proactive approach to securing enterprise mobility computing.
The SentinelSecure™ data security solution delivers defense-grade (FIPS 140-2, AES 256-bit) secure mobile device partitions or "containers" that can secure emails/contacts, calendar items, IM apps, Internet browsers, mobile file stores and other business apps provisioned on personal devices to be used in a BYOD or COPE (corporate owned personally enabled) setting.
For more information on SyncDog products please visit http://www.syncdog.com/products/.
###
Media Contact:
Tony Perri
Perri Marketing, Inc.
Chattanooga, TN USA
http://www.perrimarketing.com
tony(at)perrimarketing(dot)com
+1-423-987-4925