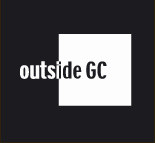 We are entering the Southern California market at a time of incredible growth for emerging companies.
Boston, Massachusetts (PRWEB) April 21, 2016
Outside GC LLC, the leading provider of on-demand, in-house legal counsel services, today announced the launch of its Southern California practice, expanding its reach to include the burgeoning growth-stage business markets in Southern California.
Along with Outside GC's co-founders Bill Stone and Jon Levitt, Outside GC's operations in Southern California will be led by David Blackwood, an accomplished business attorney with nearly 25 years of experience as general counsel to companies in a variety of industries. Most recently, David has served as part-time general counsel to a range of technology and other fast-growth companies in Southern California, including Technologent, an Orange County-based enterprise technology company. David will leverage his substantial expertise and business-focused approach to help bring Outside GC's value-driven model to the West Coast.
"We are entering the Southern California market at a time of incredible growth for emerging companies," explained Bill Stone, co-founder and managing partner of Outside GC. "We are thrilled to have David leading our efforts here given his considerable in-house background, as well as his skilled understanding of what drives our on-demand legal services model and its compelling value-add for clients."
"I'm excited to join Outside GC and lead its westward expansion," stated David Blackwood, managing partner of Outside GC's Southern California practice. "The greater Los Angeles area and Orange County, have become hubs for fast-growing, growth-stage technology and new media companies, and the greater San Diego area continues to be a hotbed for leading players in the life sciences industry," noted Blackwood. "We anticipate a robust response from companies in these markets looking for strategic business and legal advice provided by seasoned attorneys at highly competitive rates. We also expect to serve mature companies, providing on-demand overflow support to in-house legal teams looking to remain responsive and nimble while keeping control over headcount." Blackwood further added, "Our California-based team will be able to leverage the range of experience of the entire Outside GC team, as well as the on-demand patent and trademark services of our sister firm, Patent GC, delivering best-in-class service, a depth of bench, a practical business focus, and a cost efficiency that other firms simply cannot match. I look forward to growing our local team and serving a range of clients in Southern California."
About Outside GC LLC
Outside GC provides senior in-house legal counsel on an on-demand basis to emerging and large companies alike, at highly competitive rates. With clients in the US and Europe across a broad range of industries, the company's offerings include negotiating and drafting customer, vendor and distribution agreements; debt and equity financing transactions; employee matters; immigration services; pre-litigation dispute resolution; intellectual property protection, and mergers and acquisitions. Together with its sister company, Patent GC LLC, which provides on-demand patent and trademark legal services, the firm has over 50 senior business attorneys in New England, greater New York, the Washington D.C area, and Colorado. For more information, please visit http://www.outsidegc.com or http://www.linkedin.com/company/outside-gc-llc, or call (617) 737-5000.