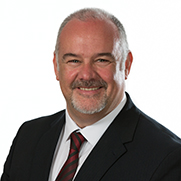 Carl's deep workforce management expertise in the UK retail banking industry will add significant value to our customers' success.
San Diego, CA (PRWEB) April 20, 2016
Kiran Analytics, Inc, the San Diego-based leader in intelligent branch transformation – announced today that Carl Christon has joined its leadership team to help its UK retail banking customers succeed with their advanced analytics driven solutions.
Retail banks in the UK are optimizing their branch networks and transforming their workforces to deliver a seamless customer experience across both physical and digital channels. Kiran Analytics opened an office in London last year in order to be more responsive to its growing customer base in the UK.
Jim DeLapa, the CEO of Kiran Analytics said, "We're excited to have Carl join our team. His deep workforce management expertise in the UK retail banking industry will add significant value to our customers' success. Carl's proven track record of implementing innovative and sustainable solutions will be a great asset to Kiran Analytics as we accelerate the deployment of our solutions in the UK."
"I'm looking forward to helping retail banking clients make better decisions with Kiran's workforce optimization solutions in the UK", Mr. Christon said. He added, "Resource planning and scheduling are key pieces of the branch transformation puzzle as banks strive to improve customer experience, growth, and operational efficiency. Kiran Analytics is uniquely positioned to deliver significant value to retail banks with deep expertise in advanced analytics and innovative cloud-based applications. I am delighted to be part of an organization with such a proven track record in retail banking."
Prior to joining Kiran Analytics, Mr. Christon held leadership positions within FTSE 100 Companies in both Retail Banking (Barclays) and Retailing (Tesco Stores). He is regarded as a subject matter expert in Workforce Optimization, Branch Transformation and Change Management. His broad management experience includes various certifications including Lean Six Sigma Black Belt, Work Measurement, Method Study and Productivity, and Project Management.
About Kiran
Kiran Analytics drives intelligent branch transformation for retail banks through the application of predictive analytics. Kiran's solutions have been deployed in over 10,000 branches helping to forecast optimal branch staff levels accurately, hire better people faster, and to plan and schedule resources efficiently. As a result, retail banks increase sales and customer service while reducing operational costs. Kiran Analytics is a member of Bank Administration Institute (BAI) and Consumer Bankers Association (CBA).