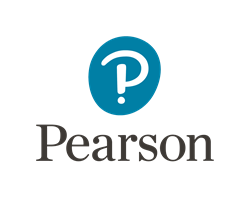 San Diego, CA (PRWEB) April 20, 2016
According to Glassdoor's "25 Best Jobs in America 2016" survey, a software engineer career ranks among the top 10 in terms of average base salary, job openings and career opportunity. Now through a new partnership between Pearson and Flatiron School, college and university students can participate in an on-campus "Coding Bootcamp" to build the skills that lead to those high-paying jobs. Through the partnership, learners will have access to a full-time, 800-hour training program in high-demand software development skills that precisely simulate a professional coder's environment.
"Through our collaboration with the Flatiron School, we are enabling institutions to provide their students with access to rigorous, career-ready higher education opportunities that will position them to meet their employment goals upon graduation," said Leah Jewell, Managing Director, Career Development and Employability, Pearson. "This partnership is part of our comprehensive portfolio of professional development and training course offerings designed to provide high-impact credentialing and employability solutions that prepare learners for successful, accelerated entry into the workforce."
To communicate their skills and content mastery to employers effectively, students complete the training program with a professional profile on Github, an industry-standard project-hosting tool for storing and collaborating on software code.
"Our goal at Flatiron School has always been to expand access to outcomes-oriented education. Bringing this training into traditional institutions of higher education through our partnership with Pearson is a great step towards bridging the gap between traditional education and modern skills," said Adam Enbar, Co-founder and CEO, Flatiron School. "In addition, we're thrilled to be partnering with Delta, given their focus on providing industry-focused training through programs such as those at The Creative Circus in Atlanta."
"Our collaboration with Pearson and Flatiron School supports our ongoing commitment to providing students with high-quality, hands-on, real-world learning experiences that will continue to help change futures and lives," said Jason Pfaff, VP of Product Development, Delta Career Education Corporation.
The Flatiron "coding bootcamp in-a-box" includes:
-A dynamic, continuously updated curriculum,
-A virtual learning environment that uses the same real tools professionals use in industry,
-Resources for instructors to manage classes, including syllabi, course structure and grading tools, and
-Virtual-classroom features that allow students to interact and collaborate in real time.
Pearson's partnership with Flatiron School is part of a broader initiative to increase access to high-quality courseware offerings focused on helping learners to develop the skills and competencies they need to succeed in high-demand career fields. Pearson's comprehensive portfolio of alternative credentialing and employability solutions include partnering with higher education institutions to provide labor market analysis, courseware offerings, and digital badging.
About Pearson
Pearson is the world's learning company, with 36,000 employees in more than 70 countries working to help people of all ages to make measurable progress in their lives through learning. For more information about Pearson, visit http://www.pearsoned.com.
About Flatiron School
Flatiron School trains creative, passionate people in web and mobile development. Established in 2012 by founders Adam Enbar and Avi Flombaum, 99% of Flatiron School's adult graduates have launched careers at companies like Google, Intel, and Microsoft. All classes are facilitated by highly skilled instructors. Flatiron School is a recognized partner of NYC Department of Small Business Services, creating opportunities for all New Yorkers. For more information, visit http://flatironschool.com/.
Media Contact: Scott Overland, scott.overland(at)pearson(dot)com, 202-909-4528