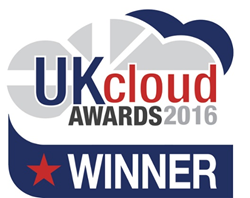 Winning this award is an excellent achievement for the company. We are honoured the judges have recognised us for these capabilities.
United Kingdom (PRWEB UK) 21 April 2016
The awards, organised by the Cloud Industry Forum and Cloud Pro, celebrate innovation in the cloud industry. SigningHub by Ascertia has been named Productivity and Collaboration Product of the Year at the 2016 UK Cloud Awards.
The winners of awards were decided by an expert panel of independent judges who were looking for innovation and technical excellence in the UK cloud market.
Rod Crook, Solutions Director, SigningHub by Ascertia said "Our aim with SigningHub has always been to deliver an easy to use solution that streamlines the signing process for businesses, without ever compromising on security".
SigningHub's combination of comprehensive security and compliance with productivity and efficiency business benefits enables companies to accelerate the signing process. Key outcomes include:

Cloud access lets users sign and approve documents from anywhere
Customisable signature fields and document templates reduce repetitive tasks
Clear approval workflow and tracking features simplify the follow-up process
Online archiving eradicates time-consuming scanning and filing
Lower costs by ending the printing, delivery, storage and disposal of sensitive documents
Powerful integrations with Salesforce, SharePoint and Dynamics CRM
Compliant with EU e-signature standards including eIDAS, with the use of encryption and unique signing keys
About SigningHub
SigningHub by Ascertia provides advanced long-term digital signatures, flexible document workflow and approval and status tracking. Integrated into core business applications or used in standalone mode, SigningHub optimises how businesses deliver, review, approve and sign documents.
Every SigningHub e-signature is legally enforceable and complies with international regulatory bodies. Aligning to ISO standards ensures documents can be verified independently of SigningHub and even offline. SigningHub enables organisations to reduce costs, increase data security, improve process efficiency, and prevent time-consuming errors.
Visit http://www.signinghub.com Or Call +44 (0)1256 895416 and follow us on Twitter