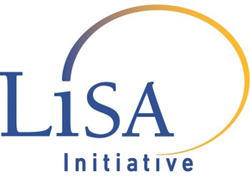 The survey sought to elevate how women's feelings about their future financial wellness might differ depending on their life stage.
Atlanta, GA (PRWEB) April 28, 2016
How do U.S. women feel when they consider their potential financial situation when they reach retirement age? A recent survey conducted by the National Financial Educators Council sought to find out.
In collaboration with LiSA Initiative, the NFEC asked American women representing several age segments between 18 and 64 to answer this question via a web-based survey: "Think about where you expect your personal finances to be when you reach age 65. How does thinking about that make you feel?" Response choices were 'confident,' 'neutral,' or 'concerned.'
Producing statistically significant results with a 99% confidence interval and a 5% margin of error, the survey sought to evaluate how women's feelings about their future financial wellness might differ depending on their life stage.
A total of 3,530 women across five age ranges (18-24, 25-34, 35-44, 45-54, 55-64)* responded to the survey. Complete results can be viewed at https://www.financialeducatorscouncil.org/women-money-survey
The online survey was part of the research efforts led by LiSA Initiative, a powerful grassroots movement sponsored by First Financial Security, Inc. LiSA Initiative has a stated commitment to funding research and promoting financial education. Learning more about financial attitudes and behaviors is a step towards addressing the financial concerns that women from all walks of life face every day and helping them make positive changes toward future financial health.
One key finding of this survey was the large increase in reported levels of feeling 'concerned' about retirement finances between women aged 25-34 and those aged 35-44 (from 26.8% to 36.2%, a 35% factor change). Young women (aged 18-24) reported lowest rates of being 'concerned' about their financial futures, while more than a quarter (27.7%) of women aged 55-64 reported feeling 'confident' about their potential finances at age 65.
This initial gender-specific survey conducted by the NFEC and LiSA represents the first in a series of studies to explore financial attitudes and behaviors. Later research will examine the connections between respondents' attitudes/behaviors and financial literacy levels.

The respondent's nearest city and demographic information was determined from the respondent's IP address, browsing history, double-click cookie, and census data.
LiSA Initiative, created by First Financial Security (FFS), was designed to address the financial challenges that U.S. women from all walks of life face every day. LiSA's educational, mentoring, and entrepreneurial opportunities help women take control of their lives and make positive changes toward financially secure futures.
The National Financial Educators Council (NFEC) is a financial education resource provider, industry advocate, and thought leader. The NFEC conducts financial literacy surveys, studies, and research and hosts think tanks around topics related to financial education. The organization's objective is to gather empirical data and illuminate best practices to share with the financial literacy industry.