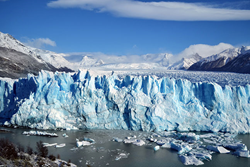 This Earth is our only home. Together, we must protect and cherish it
(PRWEB) April 22, 2016
Carnegie Council for Ethics in International Affairs, New York, April 22--Will the 2015 Paris Agreement be effective? Were Indigenous Peoples ignored? Is it human nature to simply not be able to tackle the problem of climate change? How can making ethics a crucial part of the discussion create more effective approaches? And what are the best ways that we can all fight for our planet?
To mark Earth Day 2016, Carnegie Council for Ethics in International Affairs presents some of its best resources from the past year on all of these questions. Coping with climate change and safeguarding our environment are two of the most urgent, interlinked problems confronting humankind. As Ban Ki-moon put it, "This Earth is our only home. Together, we must protect and cherish it."
For links to all these online resources, go to https://www.carnegiecouncil.org/publications/picks/0055.
COP 21: THE PARIS CLIMATE AGREEMENT, 2015
International Efforts to Curb Emissions: Will Paris Succeed Where Others Have Failed?
Article by Steinar Andresen, Fridtjof Nansen Institute
Does the Legally Binding Character of the Paris Climate Change Agreement Matter and, If So, Why?
Article by Daniel Bodansky, Arizona State University
Sidelined at the Summit: Indigenous Peoples Ignored in the 2015 Paris Climate Change Agreement
Article by Bennett Collins, University of St Andrews
WHY WE HAVEN'T STOPPED CLIMATE CHANGE
"Reason in a Dark Time: Why the Struggle Against Climate Change Failed—and What It Means for Our Future" by Dale Jamieson
Book review by Daniel Bodansky, Arizona State University
CONFRONTING CLIMATE CHANGE USING ETHICAL PERSPECTIVES
Short-term Goodies versus Long-term Harm: The Ethical Dilemmas of Climate Change
Interview with Stephen Gardiner, University of Washington (text)
Karenna Gore on Faith Communities and the Environment
Interview with Karenna Gore, Center for Earth Ethics (audio, video, and transcript)
International Conference - Global Warming: Environmental Ethics and Its Practice
Joint Uehiro Foundation-Carnegie Council-Oxford University Conference, New York City
(audios and transcripts)
FIGHTING FOR OUR PLANET: POLICIES, STRATEGIES, AND INDIVIDUAL ACTIONS
Good Environmental Policies Equal More Just Societies
Article by Alison Singer, Freelance writer
The Rights of Nature: Reconsidered
Article by Peter Burdon, Adelaide Law School
Reversing Climate Change: A Vision of an Organic Planet
Article by Mark Smallwood, Rodale Institute
A Conversation on Climate Change with Conservation International's M. Sanjayan
Interview with M. Sanjayan, Conservation International (audio and transcript)
Taking Urgent Action to Combat Climate Change in the United States within the Next 15 Years
Annabelle Dunbar, University of Central Florida
(Winning undergraduate student essay, 2015 International Student/Teacher Essay Contest)
The Fight Against Climate Change
Dheera Vuppala, Nashua High School South
(Winning high school essay, 2015 International Student/Teacher Essay Contest)
CLIMATE CHANGE IN PICTURES
Winners of the 2015 International Student Photo Contest on Climate Change
(Photos either of climate change or of combating or adapting to climate change.)
ABOUT CARNEGIE COUNCIL
Founded by Andrew Carnegie in 1914 and based in New York City, Carnegie Council for Ethics in International Affairs is an educational, nonprofit, nonpartisan organization that produces lectures, publications, and multimedia materials on the ethical challenges of living in a globalized world. To learn more, go to http://www.carnegiecouncil.org