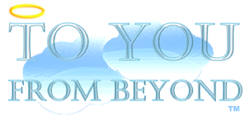 "It's a special gift…having a hand-written letter from someone, actually penned from them, is amazing." Dr. Linda Rubino
Lafayette, Indiana (PRWEB) April 21, 2016
To You From Beyond, a messaging, archiving and courier services that securely stores then delivers pre-scheduled messages and videos to those left behind, was broadcasted April 19, 2016 on Fox59 and CBS4 Indianapolis:
Dr. Linda Rubino, Owner/Co-founder of To You From Beyond, and a nurse for three decades caring for persons nearing the end of life, describes her passion about helping persons to connect with loved ones through letters and videos sent after they pass on,"They were worried about their family. They were worried how they were going to cope," she recalled. "They all wanted to continue to be a part of their families' lives." Dr. Rubino also describes how important it is to live life without regrets, even at the end of life, and how persons can preschedule letters for family and loved ones at certain milestones in their life. "Having the opportunity to write a letter to a family or friend, or even a note to say 'I Love You' is important for many persons, however, many may not have that chance," said Rubino.
Dr. Rubino continues to spread the word about To You From Beyond through various presentations in the community, and aims to collaborate with a variety of local, national and international organizations and health care providers who care for persons with various health, palliative, and hospice/end-of-life care needs.
Dr. Rubino will be exhibiting at several local and national conferences, including the the 31st National Hospice and Palliative Care Associations' Management and Leadership Conference in National Harbor, Maryland, April 21-22, 2016.
For more information visit the website, http://www.toyoufrombeyond.com, call (844) 343-TYFB, or Dr. Linda Rubino directly (765) 894-7122.