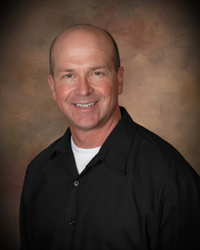 Iowa City, IA (PRWEB) April 20, 2016
Dr. Glenn Yowell now offers patients a revolutionary approach to various dental procedures, including periodontal disease treatment, teeth whitening, lesion removal and tooth decay treatment, with the BIOLASE WaterLase iPlus 2.0™ laser. This new approach offers various benefits for patients who need to visit a dentist for cosmetic or corrective treatments. Besides promising speed and accuracy, laser dentistry eliminates many risks or side effects associated with more conventional procedures.
The laser treatments that Dr. Yowell offers as a dentist in Iowa City, IA, diverge from other dental treatments in several ways. This dental laser incorporates a spray of water alongside laser energy, which offers various practical benefits. The water mitigates heat, friction and pressure, which are common issues during hard tissue procedures. The laser also excites the water molecules inside hard or soft tissue to allow more effective and precise removal. Since the laser is absorbed more efficiently than other dental lasers, it is also the fastest tool currently available for hard tissue procedures.
Given these unusual properties, procedures that incorporate the BIOLASE WaterLase iPlus 2.0™ laser offer novel benefits for patients. Dr. Yowell's patients can expect to experience less discomfort during these laser dentistry procedures, and some patients may not even require anesthesia. Patients undergoing procedures to remove tooth decay face a low risk of complications that might occur during drilling procedures, such as tooth cracking. During soft tissue procedures, including the removal of gum disease or abnormal growths, the laser causes little inflammation and introduces a minimal risk of infection. The laser even improves results during in-office teeth whitening by activating the whitening gel, thereby promoting faster and more apparent results.
People who need to visit a dentist in Iowa City, IA, for any of these procedures are encouraged to learn more by contacting Dr. Yowell's practice, Iowa City Dental Health, at (319) 338-0707.
About the Doctor
Dr. Glenn Yowell is a general dentist offering personalized dental care for patients in Iowa City, IA at his practice, Iowa City Dental Health. Dr. Yowell and his team provide a wide range of services and are committed to high quality, professional care through the use of laser dentistry and other advanced techniques. To learn more about Dr. Yowell or the services he offers please visit his website at http://www.icdentalhealth.com or call (319) 338-0707 to schedule an appointment.