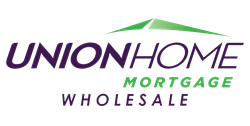 UHM has a team of dedicated professionals all with the same goal - to close loans, faster, and on time.
Strongsville, Ohio (PRWEB) April 21, 2016
With 20 years of experience in the mortgage industry, Larry Fontaine joins the UHM Wholesale team as Account Executive (AE) in the Midwest Region (primarily Michigan and Ohio).
As the UHM Wholesale team continues to grow in leaps and bounds, there was a strategic gap recognized in Western Michigan. With the great change that the industry has experienced in most recent years, UHM Wholesale was seeking a professional with a strong background in the industry that also had the skills of adaptability to keep up with the fast-paced mortgage business.
Larry started his career in the mortgage business in 1995 at Green Tree Financial processing credit applications for manufactured home dealers.  After a brief stint outside the mortgage industry, he joined the broker world in 1998 where he quickly rose to top producing loan officer, VP of Sales and broker/owner.  In 2005, he joined the Wholesale side of the business as an AE, where he excelled at making previously unproductive territories highly profitable.  Larry has held positions in the Wholesale side as Account Executive, National Account Executive, and Midwest Area Manager.
As an AE in UHM Wholesale's Midwest region, Larry will be responsible for signing up brokers, teaching them the UHM process system, and furthermore developing long term relationships with owners and loan officers.
"Larry is very knowledgeable about the new TRID world that we live in," Jim Wickham, Vice President of UHM Wholesale commented. "We are looking forward to him rising to the opportunity that the Midwest region offers," he added.
"I am very excited for the opportunity as well," said Larry on joining UHM Wholesale. "UHM has a team of dedicated professionals all with the same goal – to close loans, faster, and on time."
As Larry grows his broker base while working towards further development of the region, the UHM Wholesale reach of service will continue to expand.
For more information about the UHM Wholesale team, please visit them at http://www.UHWholesale.com.