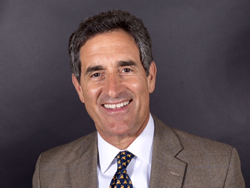 Our commitment to protecting health information exchanged through the HIE is our number one priority, and drives us to be very vigilant about data privacy and security...
HOUSTON, TEXAS (PRWEB) April 21, 2016
Greater Houston Healthconnect (Healthconnect), the health information exchange (HIE) serving Southeast Texas, has received full accreditation from the Texas Health Information Exchange Accreditation Program (TX-HIEAP), achieving one of the highest levels of accreditation possible for the exchange of electronic health records.
An HIE electronically moves health information between different healthcare providers and systems to improve the quality, efficiency and safety in the delivery of patient care. Healthconnect's service area covers 23 counties and 6.8 million people, 133 hospitals and 14,000 physicians. Healthconnect currently serves 51 percent of the hospital market and 39 percent of the region's physicians.
The TX-HIEAP designation is achieved from the Electronic Healthcare Network Accreditation Commission (EHNAC) and the Texas Health Services Authority (THSA) and certifies that Healthconnect is operating under accepted and uniform standards in the handling of protected health information. Through the accreditation process, EHNAC reviewed technical performance, business processes, resource management and other relevant information to ensure Healthconnect is interoperable with state and federal programs, and provides the private, secure and proper exchange of health information in accordance with established laws and public policy.
"Our commitment to protecting health information exchanged through the HIE is our number one priority, and drives us to be very vigilant about data privacy and security," said Nick Bonvino, CEO of Healthconnect. "Maintaining accreditation helps us to achieve that."
The accreditation reinforces Healthconnect's standing as one of the leading HIEs in the country and underscores its commitment to developing an HIE that enables healthcare providers to access electronic health records for true continuity of care.
"Increasing confidence and trust is vital to expanding health information exchange across the state," said George Gooch, interim CEO of the THSA. "By achieving accreditation, Greater Houston Healthconnect is validating its commitment to maintaining the highest standards in the electronic exchange of health information."
About Healthconnect
Healthconnect enables care coordination across the community through a secure network of electronic health record systems that links all providers in Southeast Texas for enhanced quality, safety and efficiency of patient care. The services it provides include clinical integration, image sharing, web-based portal for EHR queries and state and national connectivity for providers. Greater Houston Healthconnect was established in 2010 as a not-for-profit, neutral entity governed by a community volunteer board.
About THSA
The Texas Health Services Authority is responsible for coordinating the implementation of health information exchange (HIE) in Texas. The THSA was created by the Texas legislature in 2007 as a public-private partnership, legally structured as a non-profit corporation, to support the improvement of the Texas health care system by promoting and coordinating HIE and health information technology (HIT) throughout the state to ensure that the right information is available to the right health care providers at the right times. For more information, visit http://www.HIETexas.org.
About EHNAC
The Electronic Healthcare Network Accreditation Commission (EHNAC) is a voluntary, self- governing standards development organization (SDO) established to develop standard criteria and accredit organizations that electronically exchange healthcare data. These entities include electronic health networks, payers, financial services firms, health information exchanges, medical billers, outsourced services, e-prescribing solution providers and direct trusted agents.
EHNAC was founded in 1993 and is a tax-exempt 501(c)(6) nonprofit organization. Guided by peer evaluation, the EHNAC accreditation process promotes quality service, innovation, cooperation and open competition in healthcare. To learn more, visit http://www.ehnac.org or contact info(at)ehnac(dot)org. Connect with EHNAC on Twitter, YouTube, LinkedIn and Facebook.
###