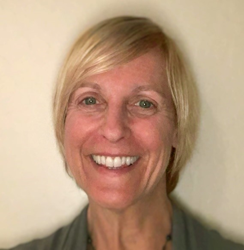 Wausau, WI (PRWEB) April 21, 2016
UP4™ Probiotics is pleased to announce the appointment of industry veteran Lynda Robbins as their brand's new Education Specialist. Lynda will be working nationally with the company's network of retailers, brokers and demo reps on enhancing probiotic knowledge.
"Lynda provides a key link in communicating the benefits of our brand to natural health food stores. She boasts a substantial history in the natural products business, with experience as a store owner, broker, and student of various healing modalities. Her vast knowledge of natural products makes her the perfect person to tell our story," stated Ken Seguine, VP of Sales and Marketing.
In addition to educating on UP4™ Probiotics' wide range of benefits in the areas of digestion, immune support and cholesterol support, Lynda will also be telling the 35+ history of the brand's parent company, UAS LifeSciences.
About UP4™ Probiotics
Founded in 1979, UP4™ Probiotics parent company, UAS LifeSciences, has delivered the highest quality, science-backed probiotics to the natural products marketplace for more than thirty-five years. Their state-of-the-art manufacturing facility in Wausau, WI, is dedicated exclusively to producing the highest quality probiotic supplements. UP4™ offers a full range of probiotic products including capsules, powders and chewables available through natural product retailers nationwide.