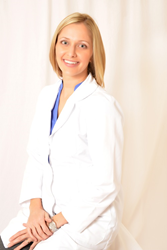 Jacksonville Beach, FL (PRWEB) April 20, 2016
Dr. Kathryn E. Ryan, an experienced prosthodontist, with Parkway Prosthodontics, is pleased to announce that she is expanding her patient base to include those in need of a prosthodontist in Jacksonville Beach, FL, who would like to undergo a full mouth smile reconstruction. This treatment can help patients overcome many of the common conditions that keep them from showing their smiles.
Smile reconstruction is a method of treatment that corrects problems with the teeth, gums, and bite that can have a serious impact on the mouth's overall health and appearance. Some of the most common issues that patients correct during treatment include missing, crooked, worn, eroded or stained teeth as well as prominent fillings and sore gums. As a prosthodontist in the Jacksonville Beach, FL, area, Dr. Ryan's goal is to restore each patient's confidence in their smiles so their mouths are healthy and they are no longer self-conscious.
Although esthetics are important, they are not the only reason to seek this type of treatment. Patients who already have a pleasant appearance may still require treatment to fix the functionality of the teeth. This could include problems with the alignment of the jaw, which can cause some patients severe headaches. Grinding and clenching of the teeth can also place extreme pressure on facial muscles, the joint of the jaw, and the teeth themselves. If left untreated, it can cause severe and permanent damage to the jaw and teeth. During a full mouth restoration, Dr. Ryan addresses each of these issues and helps patients achieve both the functional and esthetic health they desire for their smiles.
Patients in need of a prosthodontist in Jacksonville Beach, FL, who would like more information about how a smile reconstruction could help them are invited to contact Dr. Ryan's office at (866) 902-7710 to schedule an appointment.
About the Doctor
Parkway Prosthodontics is a prosthodontics practice located in Jacksonville, FL. Dr. Kathryn E. Ryan specializes in prosthodontics, esthetic and implant dentistry. She holds a Certificate of Specialty in Prosthodontics and a Master of Science Degree from Marquette University School of Dentistry, and is a Fellowship trained in implant surgery from the University of Florida College of Dentistry. Dr. Ryan is a member of the American Dental Association, International Team for Implantology, Northeast District Dental Association, among others, and participates in the Jacksonville Dental Society Study Club, Beaches Study Club and Jacksonville Women's Dental Society Study Club, to name a few. Dr. Ryan and her team are committed to providing patients with quality care using state- of-the art techniques and equipment. To learn more about Parkway Prosthodontics and the services they offer please visit their website at http://www.parkwaypros.com or call (866) 902-7710 to schedule an appointment.