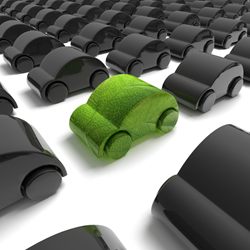 No more than ever, it is easier for fleets to make the switch to propane autogas.
Austin, TX (PRWEB) April 21, 2016
To help kick start Earth week, on April 20-21, the Propane Council of Texas (ProCOT) participated in the NAFA Institute & Expo, the fleet management industry's largest event. Over thirteen hundred from all over the country attended the week-long conference, which highlighted alternative fuels like propane from sessions to greener product offerings.
There are over 26 million propane-powered vehicles worldwide, 186,500 in the U.S. and nearly 7,000 in Texas. Propane autogas is one way fleets can lower their emissions and help create greener communities, because it is cleaner-burning, non-toxic, and does not contaminate groundwater or soil.
Fleets not only choose propane, because it is more environmentally-friendly, but also because of its lower total cost of ownership and reduced vehicle maintenance due to propane's high-octane rating.
The Propane Council of Texas was on hand to educate fleets on these advantages, propane vehicle platforms, and available funding like the incentive from the Council for private fleets. Some business and non-profits fleets operating in Texas are eligible to apply for incentives to help off-set the cost of the upgrade to propane. The Council offers up to $7,500 per vehicle with a cap of $30,000 per qualifying Texas fleet.
"Now more than ever, it is easier for fleets to make the switch to propane autogas, because the major car manufacturers, like Ford, have come on board and are producing propane-power vehicles and there are also hundreds of aftermarket conversion kits certified by the Environmental Protection Agency," says Jackie Mason, Education & Marketing Director for the Propane Council of Texas.
To learn more about more about the benefits of propane, Texas incentives, and vehicle availability, please visit the Propane Council of Texas' dedicated autogas website, http://www.fuelingtexas.com.
About the Propane Council of Texas
The Propane Council of Texas (ProCOT) is a non-profit 501 (c) 3 dedicated to educating the public on clean-burning propane. ProCOT is the state entity that represents the Propane Education & Research Council (PERC), which was authorized by the U.S. Congress with the passage of the Propane Education and Research Act (PERA) of 1996.