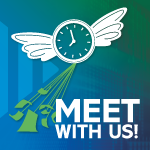 "As always, we are very glad to be able to go to such an event and ADVOCATE is looking forward to seeing everyone in Colorado."
Columbus, Ohio (PRWEB) April 20, 2016
ADVOCATE, the largest radiology-only, revenue cycle management (RCM) company in the nation, will be exhibiting at the Radiology Business Management Association (RBMA) Summit at the Broadmoor Hotel in Colorado Springs, Colorado. The summit will be taking place April 24th-26th and will give ADVOCATE the opportunity to display its industry-leading RCM solutions to potential clients and network with peers.
Through their Gold Sponsorship with the RBMA, ADVOCATE will be able to showcase their unique billing engine which allows the company to collect more revenue from insurance companies in an increasingly complex healthcare system. Radiology professionals will get a chance to learn about ADVOCATE's highly specialized billing approach that offers radiologists a fully integrated billing service which maximizes the revenue cycle of their practices and provides unmatched business intelligence.
In addition, attendees of this event will be able to enter to win an Apple Watch when they stop by ADVOCATE's booth.
"As always, we are very glad to be able to go to such an event and ADVOCATE is looking forward to seeing everyone in Colorado. The RBMA Summit gives us an opportunity to showcase our latest, most advanced technologies and RCM solutions. Through events like these, we can more easily demonstrate the unique services we provide in an educational and consultative approach," said Kirk Reinitz, President & CEO of ADVOCATE.
What: 100% Radiology RCM solution demonstrations, RBMA 2016 Radiology Summit
Where: The Broadmoor – Colorado Springs, CO
Booth Number: 310
When: April 24 – 26, 2016
About ADVOCATE
ADVOCATE is the leading radiology reimbursement services company that offers a complete and integrated approach to business issues. ADVOCATE operates nationwide with clients in all 50 states providing our unique Experience Based Technology (EBT)™ suite of services to thousands of radiologists. With our seasoned staff of professionals, we focus on addressing the unique needs of today's practicing radiology physicians.
With proven management, business processes and advanced technology to support our operations, ADVOCATE has the people and infrastructure to manage the business of radiology effectively and efficiently. With over 20 years of radiology billing experience, and proven measurable results, ADVOCATE works as a trusted and stable business partner to provide clients with a reliable, trouble-free implementation, increased cash flow, training, and support.
For ADVOCATE inquiries contact:
Paulo E. Santos, Chief Business Development Officer
303-517-3210
paulo.santos(at)radadvocate(dot)com