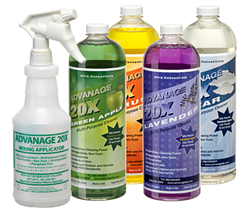 "These young Americans need a break."
Harvey, IL (PRWEB) April 25, 2016
On April 30, 2016 Advanage Diversified Products, Inc. of Harvey IL (http://www.advanage20x.com) will be celebrating 37 years of providing jobs for young people growing up in the underserved communities of the United States.
Such communities are found in our inner cities where schools are subpar, where more kids drop out of high school than graduate, where joblessness is a way of life, where young and old hang out on the street corners, and where crime runs rampant.
"These young Americans need a break."
Says Nathan T. Edwards, Advanage Diversified's founder and President, "We recruit young people from these miserable neighborhoods because they need help. They need training and they need motivation. No references or even a high school diploma required. Just a willingness to get off the streets, change their lifestyle, work hard and become a contributing citizen. "
Since 1980, Advanage Diversified has been giving these young people a "break." Consequently, the company has learned a lot about what does and doesn't work when dealing with these young men and women who have not had the benefits of a decent education and a healthy, nurturing home life.
Advanage's training program starts with teaching them how to take care of themselves. Shaving, bathing, dressing appropriately (pants pulled all the way up to the waist), showing up on time, and treating their fellow trainees and trainers with respect… all are mandatory requirements.
Ultimately the trainees will be taught how to sell because that is what Advanage Diversified is all about… selling Advanage Multipurpose Cleaner door-to-door all across the nation. However, to sell anything in life, including yourself, you first need:
1. Self Confidence
2. Verbal, listening and physical communications skills (posture, smiling, look-in-the-eye)
3. Showing up on time, in the right clothing and with the right attitude (enthusiasm)
Only then, are the trainees taught how to sell Advanage's products. The transformation from hanging out on the street corner to a self-confident, successful, professional salesperson is something to behold.
Today, there are thousands of successful Advanage alumni, in all walks of life, all over this nation. All of them seized the Advanage opportunity to get a job, learn how to cope with life's uncertainties and enjoy a good life.
About Advanage Diversified Products, Inc.
Corporate headquarters are at 16615 S. Halsted Street, Harvey, IL 60426. Tel: 708-331-8390. You can find out more about Advanage Diversified and its products by going to http://www.advanage20X.com. You can also help Advanage Diversified increase its efforts to recruit young, jobless men and women by going to the company's 501c3, non-profit foundation web site at http://www.advanagefoundation.org and making a tax deductible donation.
###