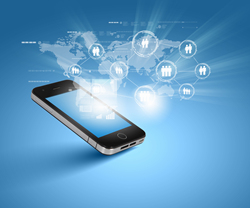 "We are delivering apps with a new level of customer engagement"
Boston, MA (PRWEB) April 21, 2016
Kinvey, the leading enterprise mobile Backend as a Service (mBaaS), and VirtusaPolaris have joined forces to help clients facilitate digital transformations and improve customer experiences. VirtusaPolaris, a global provider of information technology (IT) consulting and outsourcing services, has become a certified Kinvey reseller, selecting Kinvey's mBaaS platform for delivering and supporting mobile apps for its customers.
"We are developing and delivering apps designed to bring a new level of customer engagement to industries that require a digital transformation, and we want our developers focused on cutting-edge innovation," said Adam Gabrault, vice president and global head of Mobile Solutions, VirtusaPolaris. "Kinvey's mobile backend allows us to truly innovate for our customers, and build on top of an enterprise-class mobile infrastructure that is adaptable and ready-to-go."
Kinvey's mBaaS provides development organizations like VirtusaPolaris a turn-key, reusable cloud-based platform on which to deliver client applications quickly and reliably, reducing risk of project time and cost overruns. The scalable mBaaS provides all the functionality and performance required to deliver enterprise apps:
● Sub-second data delivery
● Enterprise data and authentication integrations
● Offline operation and flexible data sync options
● API & backend versioning for lifecycle management
● Built-in end-to-end security and compliance
● End user support and app troubleshooting
● Zero operations and infrastructure overhead costs
● Open, standards based for maximum flexibility
"Many established industries like insurance, healthcare and financial service want personalized, helpful and engaging ways to find and nurture a new generation of digital-native customers. But they struggle to compete with the agility and innovation of a startup," said Sravish Sridhar, CEO of Kinvey. "These established industries can look to VirtusaPolaris to accelerate their digital transformation and feel confident that their investment is well spent on unique application development, and not re-inventing the right mobile infrastructure to support it."
About VirtusaPolaris
VirtusaPolaris, the market-facing brand reflecting the combined strengths of Virtusa Corporation and Polaris Consulting & Services, Ltd. is a global provider of information technology (IT) consulting and outsourcing services that accelerate business outcomes for Global 2000 companies and leading software vendors in banking and financial services, insurance, healthcare, telecommunications, technology, media and entertainment. Virtusa Corporation is headquartered in Massachusetts, and together with Polaris, has 50 offices across North America, Europe and Asia. Polaris Consulting & Services is a subsidiary of Virtusa Corporation. Copyright © 2016 Virtusa Corporation. All Rights Reserved.
About Kinvey
Kinvey is the leading enterprise mobile Backend as a Service (mBaaS) platform that helps enterprises, agencies, and developers launch successful and engaging apps. Kinvey's patented platform provides comprehensive support for native, hybrid, and mobile Web applications and out of the box enterprise capabilities including identity management, rapid integration with enterprise data sources and a data store and file store for new mobile data, ability to run customized business logic, and a rich set of mobile engagement services. Kinvey runs in a multi-tenant cloud or in a dedicated public or private cloud. On average, Kinvey customers launch applications twice as fast and at half the cost of traditional methods. For more information, visit http://www.kinvey.com.