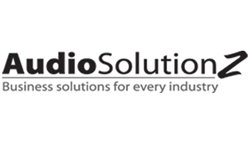 Going through an active shooter training for businesses and building a plan for this type of event is critical in protecting the workplace's most valuable assets: the employees
Durham, NC (PRWEB) April 21, 2016
Active Shooters. What used to be an unknown term, a far-fetched idea only a few years ago is now a part of our reality. Due to the spate of active shooter incidents that have unfortunately occurred in this soil within the last five years, active shooters are now a fearful part of the public consciousness. Given, the reality of the situation, it is important that all workplaces, institutions of learning, and personnel in public places create a comprehensive plan to prevent, mitigate and respond to such acts of mindless violence.
AudioSolutionz will host a Live Webinar presented by one of the country's top security experts, Bo Mitchell, titled "Active Shooter in the Workplace: How to Respond, Limit Liability and Long-term Consequences" on Tuesday, April 26, 2016. This session aims to assist organizations to be better prepared for an active shooter attack by equipping employees with necessary tactical responses.
Active shooter situations are unpredictable and evolve quickly. Typically, the immediate deployment of law enforcement is required to stop the shooting and mitigate harm to victims. Active shooter situations are often over within 10 to 15 minutes, before law enforcement arrives on the scene—this makes it highly critical that employees are prepared as first responders and know precisely what to do in a given situation.
Employers play a vital role in the handling of active shooter situations. Beyond the first minutes of response, employers have specific responsibilities, exposures and liabilities. An effective crisis communication response must be immediately initiated after the first response. And with the worlds gaze on every action taken, it's imperative to have the best strategies to ensure that personnel and company reputation aren't killed due to an erroneous response.
During this Live Webinar, Bo Mitchell will give tactical insights on how to prepare for an active shooter attack on the premises. This session will also give precautionary measures and tactical responses that employees should be trained on. Take this opportunity to learn how to address the key issues for this growing threat by being prepared on how to respond, limit liability of assets and personnel and understand long-term consequences for the organization.
For more information visit: https://www.audiosolutionz.com/safety-security/active-shooter-preparation-workplace.html
About AudioSolutionz
AudioSolutionz is the country's leading source of knowledge and training for professionals in the safety and security sector. Our conferences and webinars on safety and security are conducted by nationally renowned experts and consultants who provide a fresh and expert perspective on safety and security issues and regulations. AudioSolutionz offers important updates, regulatory knowledge and compliance information on the hot topics in this sector. It has provided thousands of safety and security professionals the opportunity to get answers to their most complex questions directly from experts. To know more visit: http://www.audiosolutionz.com/safety-security