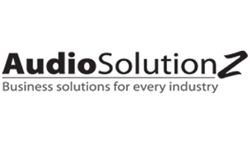 Higher education must itself become better prepared to handle the influx of underprepared students and students "at risk" for attrition.
Durham, NC (PRWEB) April 21, 2016
College marks an important point in the life of most young people, with exciting new experiences and the sense of stepping out into the world. College life brings its own set of challenges and changes and most students find themselves unprepared for exactly these changes. Colleges often lament students' unpreparedness for the college experience and the problem is unlikely to end in the near future. Often though, student unpreparedness may be intensified by institutional policies and practices. Colleges can be unprepared for students too!
To provide a fresh perspective on these issues, AudioSolutionz will host a Live Webinar titled "Who are "Underprepared Students" and How Can We Prepare Them for College Success?" on Wednesday, April 27, 2016, with expert speaker, Joe Cuseo, Professor Emeritus of Psychology at Marymount College (California). This session will assist educational institutions in creating strategies that help students be prepared for and succeed in college.
Educational institutions must become better prepared to handle the influx of underprepared students and students "at risk" for attrition. Certain students may be at risk due to their background characteristics and behaviors; and sometimes colleges may put students at risk with their policies and practices. Preparing the underprepared not only benefits students by increasing their prospects for college success and gainful employment, it also benefits campuses by increasing retention rates, managing enrollments, and maintaining fiscal stability.
In this education webinar, Joe will help institutions gain knowledge and practical tools for creating policies that enable student preparedness and will provide success strategies for underprepared students in college. Joe will discuss how colleges should define, determine and assess "under preparedness" and its key forms. He will discuss identifying the most underprepared and "at risk" students and the reasons behind student under preparedness; and non-academic (personal) factors that affect success and progress of students. He will discuss what colleges and universities can do to raise students' level of preparedness before college entry, during their initial transition to college, and at key points later in their college experience. He will cover targeting basic academic skills, academic motivation, educational direction, and, effective learning and college-going strategies.
For more information visit: https://www.audiosolutionz.com/education/underprepared-college-students.html
About AudioSolutionz
AudioSolutionz is the country's leading source of knowledge and training for professionals in the Education sector. Our conferences and webinars on the education sector are conducted by nationally renowned experts and consultants who provide a fresh perspective on educational issues and regulations. AudioSolutionz offers important updates, regulatory knowledge and compliance information on the hot topics in this sector. It has provided thousands of professionals in the education sector the opportunity to get answers to their most complex questions directly from experts. To know more visit: https://www.audiosolutionz.com/education.html