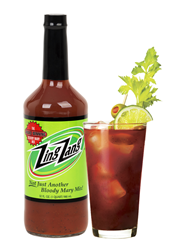 "Zing Zang is thrilled to be a sponsor," said Katherine Roppolo, Chief Marketing Officer of Zing Zang. "My dad, Richard Krohn, who founded Zing Zang was an avid tennis player, golfer and outdoor sports enthusiast."
Naples, FL (PRWEB) April 22, 2016
Don't know what Pickleball is? It's an exciting sport that has actually been around since 1965 yet has gained recent huge popularity—a combination of tennis, badminton and ping pong played on a short court.
Over 1,000 of the greatest pickleball athletes will compete for over $25,000 in prize money over the 6-day premier tournament.
​The tournament will feature special Gold Box seating, event parties, live entertainment every day, charitable fundraising activities and a Kids Day​.​ The event will also feature the Zing Zang Championship Court where the tournament finals will be played.
"Zing Zang is thrilled to be a sponsor," said Katherine Roppolo, Chief Marketing Officer of Zing Zang. "My dad, Richard Krohn, who founded Zing Zang in 1996 was an avid tennis player, golfer and outdoor sports enthusiast. I know he'd be so happy to know that Zing Zang is supporting the renewed interest in this great sport at the largest Pickleball tournament in the world! We are looking so forward to participating in this exciting event!"
​In addition to live entertainment and multiple vendors, there will be Tito's and Zing Zang Bloody Marys available in the Miller Light Beer Garden. The tournament will be held at East Naples Community Park on Thomasson Drive. For more information on tickets or the tournament, please visit http://usopenpickleballchampionship.com/
Zing Zang is known best for it's Bloody Mary mix and sells nine other drink mixes in 50 states and Canada. The product is used in the finest restaurants, bars and country clubs. It can also be found on the shelves at local liquor and grocery stores. Zing Zang has a huge fan base that posts creatively garnished photos of the product on many social media sites, like Instagram, SnapChat and Facebook with the hashtag #zingzang. For more information, visit http://zingzang.com/