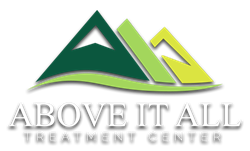 It's important that people are aware of the treatment and services that are available to help them if they are struggling with alcohol abuse.
Lake Arrowhead, California (PRWEB) April 25, 2016
In recognition of April being Alcohol Awareness Month, Above It All Treatment Center reminds people that, although alcohol is legal and widely accessible, it still comes with a host of dangers as well as the risk of alcoholism. Drinking too much alcohol increases people's risk of injuries, violence, drowning, liver disease, and some types of cancer.
"Unlike illegal drugs like heroin and meth, alcohol is legal and easily available," says Aaron Earnest, Admissions Manager at Above It All Treatment Center. "That's one of the reasons why alcoholism is so common and widespread. People don't often deny that there is a problem because alcohol is part of popular culture, but it can be as addictive and dangerous as any other substance. It's important that people are aware of the treatment and services that are available to help them if they are struggling with alcohol abuse."
Earnest encourages parents to talk to their children from an early age about making healthy choices and preventing underage drinking. They should also set a positive example in their own actions and decisions regarding alcohol. For example, limiting how much or how often they drink, keeping track of drinking habits, developing healthier ways of coping with challenging situations and focusing on the positives of sobriety. Every day there are opportunities to engage in meaningful discussion based off stories from the news or radio, in books and movies, on television shows and events in the community.
Individuals can also be proactive by speaking up about their own experiences with alcoholism, treatment and recovery. It is important that others recognize that help is available. Honest communication can also help to break down stigmas surrounding addiction and empower others to seek the treatment they need. One never knows whose life their story can change or how they can serve as inspiration.
Recognizing when drinking has become problematic is essential in getting treatment. Some people try to downplay or deny the severity of their drinking. Excessive drinking can take a toll on mental and physical health, damage relationships, jeopardize careers, ruin finances and lead to risky decision making. However, help available.
Above It All Treatment Center provides comprehensive treatment tailored to clients' individual needs. Alcohol rehab encompasses not only detoxing the body from addictive substances, but also a variety of therapies, education, activities, and skills to support recovery and reduce risk of relapse. Clients will be engaged in individual and group therapies, exercise, nutrition education, life skills training, 12-step groups and other meetings. This combination of approaches addresses the physical, mental, emotional and social impact of alcohol abuse and supports clients in creating a healthier lifestyle free from addiction.
Earnest encourages families to learn more about addiction treatment and recovery and be proactive in raising awareness. If alcohol misuse is a problem, Above It All Treatment Center can provide the high quality care and support necessary for recovery.
ABOUT:
Above It All Treatment Center is a fully accredited addiction treatment center located in Lake Arrowhead, California. It is licensed and certified by the California Department of Health Care Services (DHCS), accredited by the Commission on Accreditation of Rehabilitation Facilities (CARF), and a member of the National Association of Addiction Treatment Providers (NAATP). The facility offers evidence-based models of treatment and follows the 12-step methodology. In addition, clients engage in holistic activities to strengthen mind, body, and spirit as they are equipped with the strategies and resources necessary for recovery. Above It All is nestled high in the San Bernardino Mountains providing a beautiful and serene environment. For more information, visit http://aboveitalltreatment.com/