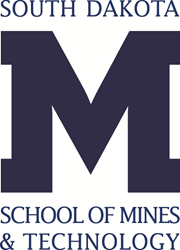 RAPID CITY, S.D. (PRWEB) April 22, 2016
Michael Black, director of the Bureau of Indian Affairs and SD Mines alumnus, will deliver the keynote address at the South Dakota School of Mines & Technology's 173rd commencement.
The ceremony will be at 9 a.m. Saturday, May 7, at the Rushmore Plaza Civic Center Ice Arena. Over 375 Doctor of Philosophy, Master of Science, Bachelor of Science and Associate of Arts degrees will be awarded.
Black was named director of the Bureau of Indian Affairs (BIA) in 2010 and oversees BIA programs that encompass the Office of Trust Services, the Office of Indian Services and the Office of Justice Services. These offices provide support to tribes and tribal organizations nationwide through direct services, as well as contracts, grants or compacts that include social services, natural resources management, road construction and maintenance, wildland fire and forest management, oil and gas development, mining, law enforcement services and management of power and irrigation systems.
Black has had a lengthy and distinguished career in public service. After majoring in mechanical engineering and graduating from South Dakota Mines in 1986, he started his federal career with the BIA in January of 1987 as a general engineer in the Branch of Facilities Management in Aberdeen.
He served as the regional facility manager for the Rocky Mountain Region from 1992-2002 and was later named chief of the Division of Engineering for the Rocky Mountain Region. In 2004, Black was named the deputy regional director for Indian Services at the Rocky Mountain Region, a position he held until 2008 when he became the regional director at the Great Plains Region in Aberdeen. In these capacities, he provided leadership for administrative and financial management for tribal government, human services, Indian self-determination, land and water management, facility management, trust services and reservation roads.
As director of the Bureau of Indian Affairs, Black oversees programs and services for 567 federally-recognized tribes and 1.9 million American Indians and Alaska Natives throughout the United States from the Washington, D.C., headquarters.
In 2015, Black received a Meritorious Service Award from the Department of Interior for his continuous exceptional service, professionalism, technical expertise and outstanding performance throughout his tenure as the BIA director.
Black is an enrolled member of the Oglala Sioux Tribe of South Dakota. He will also be awarded an honorary doctorate during the commencement ceremony.
###
About SD Mines
Founded in 1885, the South Dakota School of Mines & Technology is a science and engineering research university located in Rapid City, S.D., offering bachelor's, master's and doctoral degrees. The university enrolls 2,843 students with a student-to-faculty ratio of 14:1. The SD School of Mines placement rate is 98 percent, with an average early-career salary for graduates of $62,300, according to the 2015-2016 PayScale report. Find us online at http://www.sdsmt.edu and on Facebook and Twitter.