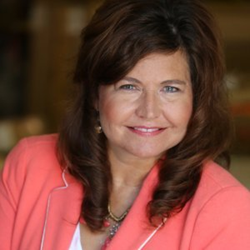 I am happy to join the Formetco team and look forward to creating and executing marketing plans aimed at maximizing growth and profitability
Atlanta GA (PRWEB) April 22, 2016
Formetco, Inc., the largest full-service supplier to the outdoor advertising industry, announces the addition of Beth Kendrick as Marketing Director.
Kendrick brings over 20 years of extensive marketing experience to Formetco with a diverse portfolio in retail, business and material handling. Her career encompasses strategic and interactive marketing with a collaborative approach. "I am happy to join the Formetco team and look forward to creating and executing marketing plans aimed at maximizing growth and profitability," notes Beth Kendrick, Marketing Director. In her new role, Kendrick will oversee integrated marketing and communication strategies and will continue Formetco' s branding and growth initiatives.
"We are excited to welcome Beth to Formetco," says Matt Xander, CEO of Formetco, Inc. "Beth will provide Formetco with a strong direction and a forward-thinking approach to our marketing. Her diverse marketing background and creative skills will be a tremendous asset to our business.
About Formetco, Inc.
Atlanta-based Formetco is the world's largest full-service outdoor advertising supplier. With over 45 years of outdoor innovation, Formetco offers all outdoor advertising needs, from billboard installation hardware and safety equipment to Tri-Face billboards, LED digital billboards and LED digital sports scoreboards, all designed for reliability and efficiency. For more information about Formetco, please call 1-800-FORMETCO or visit http://www.formetco.com.